Mindy Segal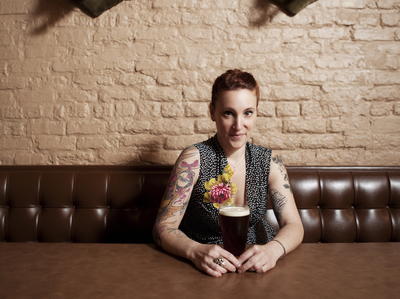 Did you know?
Mindy Segal refined her craft as pastry chef at such prestigious venues as Spago, Gordon, Charlie Trotter's and MK.
Mindy's Featured Recipe
Mindy Segal is a chef and cookbook author.  Segal was awarded the prestigious James Beard Foundation award for Outstanding Pastry Chef in the Country in 2012. Her Chicago restaurant, HotChocolate is the culmination of 25+ years of dedication to her craft. 

Segal has appeared on The Today Show, The Martha Stewart Show, The Food Network and in Food & Wine, Bon Appétit, and The New York Times. She coauthored her first cookbook, Cookie Love with Kate Leahy.

After graduation from Kendall College, Segal took her first position at Chicago's Ambria as pastry assistant to Judy Contino whom Segal considers her most important influence. She has also developed dessert menus for numerous restaurants in Chicago.






Cookbooks, etc