Mimi Sheraton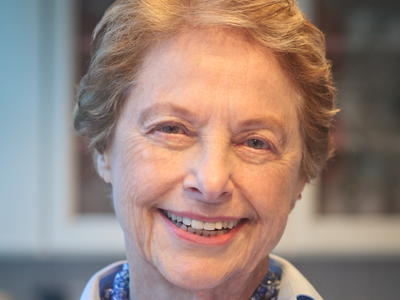 Did you know?
Mimi's first big food story for New York Magazine in the early 1970s was called "I Taste Everything in Bloomingdale's Food Dept." It was then the hottest gourmet food shop in town and Mimi reported on 1,196 products.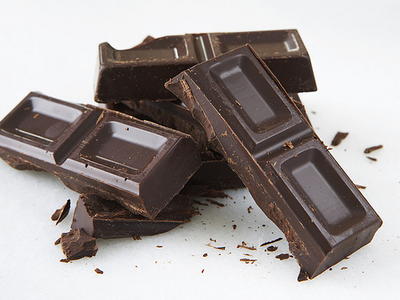 Mimi's Featured Recipe
Frankfurt Chocolate Pudding
Mimi Sheraton is a journalist, restaurant critic, consultant, lecturer, and cookbook writer who, as a lifelong New Yorker, has written for nearly every publication that deals with food and is produced in her hometown. She was the restaurant critic for the New York Times from 1976 until 1984, and for five years before joining the Times, contributed to the original New York Magazine, under editor Clay Felker.
Mimi's career is long and varied. She began her working life with a interest in home furnishings, which led to a certificate from New York School of Interior Design. She was a home furnishings editor for Seventeen magazine for eight years and later the managing editor of House Beautiful's supplement division. Gradually, she turned to writing about food and became a research consultant to Restaurant Associates when the group opened the Four Seasons restaurant. She later worked on other RA projects such as The Towers Suite, Zum Zum and Trattoria before turning full time to food and travel writing.
While traveling for a guidebook called City Portraits and buying samples of folk art for the Georg Jensen store in New York, Mimi took courses with various cooks and chefs, most especially in Denmark, Cambodia, Lebanon and Turkey. She also studied cooking at The China Institute in New York and Le Cordon Bleu in Paris.
She has written for Vogue, Eros, and Food & Wine, among other magazines. She has been a contributor to Time, Vanity Fair, the Condé-Nast Traveler and New Woman. She still freelances food and travel articles for the New York Times and The New Yorker, among other publications.
Mimi has written 17 books and her book The Whole World Loves Chicken Soup won both the IACP and James Beard awards. She also won a journalism award from the Beard Foundation for a Vanity Fair article on the 40th anniversary of the Four Seasons. Her latest book,1000 Foods To Eat Before You Die: A Food Lover's Life List was released in 2015, it also includes about 70 recipes. Her 1965 book, The German Cookbook, was recently rereleased with a 50th anniversary edition.  
Mimi's photographs of food markets, taken on her travels around the world, were exhibited in 2002 at New York's Leica Gallery. She has lectured at the Metropolitan Museum of Art in New York and the Chrysler Museum of Art in Norfolk, Virginia, on food in still life paintings, a subject that she is currently researching.
She lives in the Greenwich Village townhouse (or brownstone) which she shared with her late husband, Richard Falcone. She has one son — a lawyer married to a lawyer —  and one granddaughter.
Cookbooks, etc