Michele Scicolone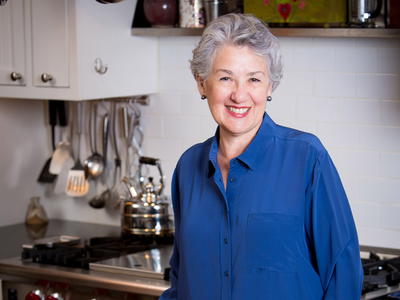 Did you know?
Michele fell in love with Italy on her honeymoon, when Charles was studying for his doctorate degree in sixth-century Byzantine-Sicilian relations. The couple has returned to Italy countless times since.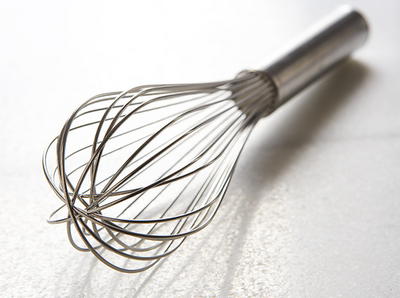 Michele's Featured Recipe
Béchamel Sauce
Michele Scicolone, a cookbook author and writer who specializes in food, wine and travel, has written over 20 cookbooks. She is the author of The Italian Vegetable Cookbook, The Italian Slow Cooker, The French Slow Cooker, The Mediterranean Slow Cooker, and the New York Times-bestselling Sopranos Family Cookbook. Her 1000 Italian Recipes and A Fresh Taste of Italy were nominated for James Beard and International Association of Culinary Professionals Awards.
Michele wrote several books for Williams Sonoma including Savoring Italy, Essentials of Italian Cooking, and Mastering Pasta. In 2005-6, she represented Williams-Sonoma's Mastering cookbook series on a 10-city tour, giving television and radio interviews, cooking classes, demonstrations, and book signings.
Michele's articles have appeared in Bon Appetit, The Wine Spectator, The Los Angeles Times, The Washington Post, The Wine Spectator, The New York Times, Gourmet, Food Arts, and many other publications. Television appearances include Emeril Live, The CBS Morning Show, Good Morning America, and Cooking Live, as well as many local television and radio programs. She has served as a judge for both the Julia Child and James Beard Foundation Book Awards.
She teaches cooking at schools around the country including De Gustibus at Macy's, Sur La Table, The Institute for Culinary Education, and Ramekins. She has been a spokesperson for Italian Trade Commission and has lectured on Italian culture and cuisine at The Smithsonian Institute, Hofstra, and Henderson State Universities.
Michele lives in New York with her husband Charles an Italian wine and pizza authority. To find out more about classes, lectures and travel opportunities, visit Michele's website: http://michelescicolone.com/.