Michael Ruhlman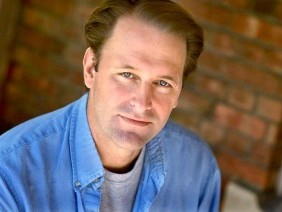 Did you know?
Michael says he "lucked into" working with one of the world's best chefs on his book and has been writing about food ever since. "I got carried away, and it's made all the difference," he says.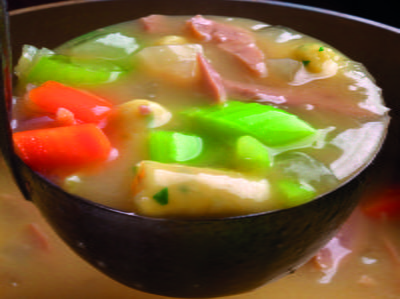 Michael's Featured Recipe
Chicken with Schmaltz Dumplings
Michael Ruhlman is the author of a number of books, most of them about chefs and cooking, but a few on subjects as diverse as life at all-boys day school and building hand-crafted wooden boats.
Michael says he went "into a cooking school to write about what it means to be a chef, and instead I became a cook." This book was The Making of a Chef and the cooking school was the Culinary Institute of America. Since then, he has written The Soul of a Chef; The French Laundry Cookbook (with Thomas Keller); A Return to Cooking (with Eric Ripert); The Reach of a Chef: Professional Cooks in the Age of Celebrity; Bouchon (with Keller); and Under Pressure, the first American cookbook to explore the possibilities of sous vide cooking. He was a contributor to Alinea by Grant Achatz. He wrote Charcuterie: The Craft of Salting, Smoking and Curing with Brian Polcyn.
More recent books are The Elements of Cooking: Translating the Craft for Every Kitchen; Ratio: The Simple Codes Behind the Craft of Everyday Cooking; Thomas Keller: At Home with Ad Hoc; and Symon Says: Live to Cook.
Other books include Boys Themselves; Wooden Boats: In Pursuit of the Perfect Craft at and American Boatyard; House: A Memoir, and Walk on Water.
Michael has been on Cooking Under Fire on PBS and was a judge on the Next Iron Chef. He also occasionally appears as a judge on Iron Chef America, and has been a featured guest on the Travel Channel's Anthony Bourdain's No Reservations, Las Vegas and Cleveland episodes.
Michael and his wife Donna live in Cleveland with their two children. His website is http://blog.ruhlman.com/
Latest Recipes





(0 Votes)





(0 Votes)





(0 Votes)