Michael Recchiuti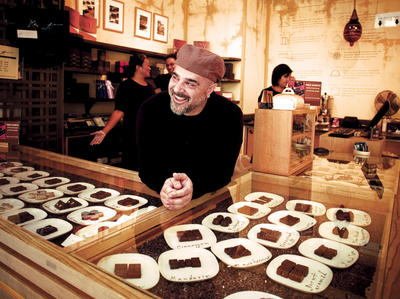 Did you know?
One of the more popular candies at Recchiuti Confections is called Honeycomb Crunch. No honey in the mix, but there is white chocolate. Other confections are even more elegant -- Michael has been called the "Picasso of chocolatiers."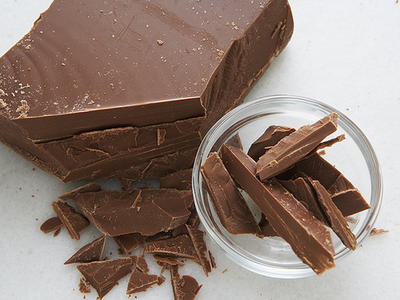 Michael's Featured Recipe
Burnt Caramel Pots de Creme
Michael Recchiuti is a self-made chocolatier who has been conjuring sweets all his life. His early forays were in Philadelphia, where, as a boy, he helped his grandmother bake Italian wedding cakes. When he grew up, he created plated desserts at the restaurant Le Bec Fin in Philadelphia and trained with Alain Tricou, of Maxim's and Déjà Vu for three years, honing his abilities in sugar and chocolate. His time with Tricou awoke a passion for chocolate, challenged his palate and allowed him to pay attention to style.
Michael had always like bold, innovative techniques and ideas and so he headed west, ending up in San Francisco. In 1997, he and his wife Jacky founded Recchiuti Confections, an artisanal chocolate company in San Francisco,
His book, Chocolate Obsession, coauthored with pastry expert Fran Gage, was a finalist at the 2006 James Beard Awards. The book won honors for Maren Caruso's photography at the 2006 International Association of Culinary Professionals conference. Michael's website is www.recchiuti.com.
Latest Recipes





(1 Votes)





(1 Votes)