Michael McLaughlin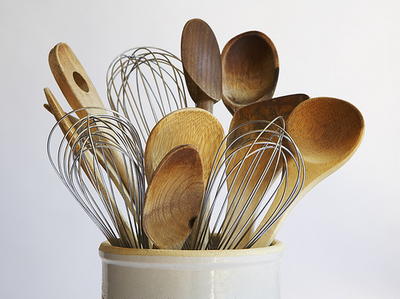 Did you know?
Michael "kept a low profile and was very self-effacing," Bon Appétit's editor-in-chief Barbara Fairchild said of him. "He was not one who tried to be a celebrity. He did his work and he did it well. He didn't seek fame."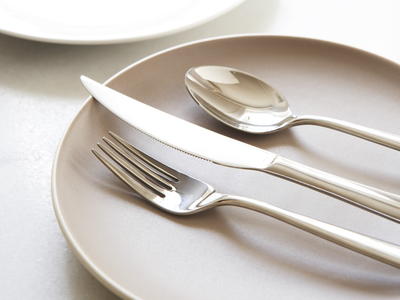 Michael's Featured Recipe
Tequila-Cured Salmon with Lime Cream
Michael McLaughlin was a cookbook writer, food journalist, and restaurateur who wrote or coauthored 25 cookbooks and nearly 100 articles.
Michael managed the Silver Palate gourmet shop and catering company on Manhattan's West Side and when owners Julee Rosso and Sheila Lukins decided to write their first book, he created many of the recipes. The Silver Palate Cookbook sold in excess of 2 million copies. He also wrote The Southwestern Grill, The New American Kitchen, The Manhattan Chili Company Southwest American Cookbook, All on the Grill: 170 Recipes for the Complete Meal, from Savory Starters to Delectable Desserts, and The Jimtown Store Cookbook: Recipes from Sonoma County's Favorite Country Market, to name a few.
In 1992, Michael was inducted into the James Beard Foundation's Cookbook Hall of Fame.
Michael left the Silver Palate in 1984 when he opened the Manhattan Chili Company in New York's Greenwich Village, a restaurant that showcased the Southwestern cuisine he so loved. About 10 years later, Michael moved to Santa Fe, a city that beckoned him with its mountains and desert.
Michael was born in Wray, Colorado, and studied journalism at the University Colorado in Boulder and so his move to New Mexico was logical. Once in Santa Fe, he worked nearly full time as a writer but also worked for Cookworks, a kitchen and tabletop store with locations in Dallas and Bal Harbour, Florida, as well as Santa Fe where he was the cooking and lifestyle book buyer for six years.
Michael wrote articles for magazines such as Cook's Magazine, Bon Appétit, Food & Wine, and House Beautiful. He also helped many cookbook authors prepare their manuscripts for publication, often, as friends said, turning "mundane fare into something exciting."
Michael died in July of 2002 at the age of 53.
Cookbooks, etc