Michael Lomonaco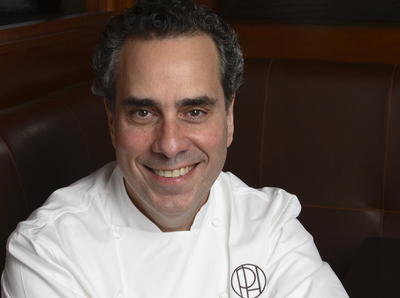 Did you know?
Michael has been guest chef at the International Hotel Show and the Chicago Restaurant Show.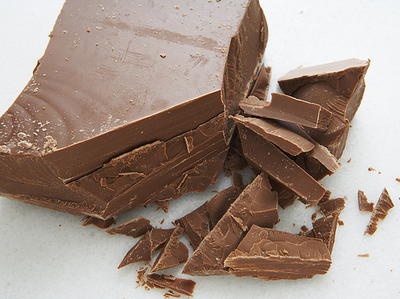 Michael's Featured Recipe
Chocolate Truffles
Michael Lomonaco is a restaurateur, chef, cookbook author, television host and teacher who recently opened Porter House New York in Manhattan's Time Warner Center. Michael, who is known as a champion of American cuisine, has been part of the New York restaurant scene for years; this is the first time he has been at the helm of his own restaurant.
Michael has written two cookbooks: The 21 Cookbook and Nightly Specials. He also has contributed regularly to publications such as Gourmet, Food & Wine, Bon Appetit, New York Magazine, The New York Times, and Travel & Leisure.
The chef has worked at many of the best restaurants in New York. He began at Le Cirque, where he worked with chefs Alain Sailhac and Daniel Boulud. In 1989, he was tapped to take over the kitchen at The 21 Club. At this time, the restaurant was in need of an overhaul and Michael rose to the challenge by updating the menu and turning the New York landmark into destination restaurant for food lovers.
He became chef of Windows on the World in 1997 and turned the legendary restaurant into one of the highest grossing and most popular spots in the city. He developed a sister concept to Windows called Wild Blue and revitalized the Greatest Bar on Earth, both at the top of the Twin Tower. Michael was the chef at Windows on the World at the time of the 9-11 attacks. Since then and opening Porter House New York, Michael consulted on menus and concepts for Noche and Guastavino's restaurants in New York.
Michael is the host of Epicurious on the Travel Channel, where he has discussions with many of the world's best-known food personalities. He was the host of Michael's Place on the Food Network from 1995 to 2000.
He has appeared on a number of television programs, including The Today Show, The David Letterman Show, Good Morning America and PBS' popular In Julia's Kitchen with Master Chefs.
Michael lectures and teaches at CUNY (the City University of New York), the Culinary Institute of America, and the Institute of Culinary Education, to name a few.
Michael is strongly dedicated to community support. In addition to co-founding the Windows of Hope Family Relief Fund, which gathered aid for restaurant workers' families in the wake of September 11, 2011, he participates in cooking demonstrations and events that benefit the March of Dimes, City Harvest and Share Our Strength. On May 6, 2011, Michael served as the Master of Ceremonies for the Flik Invitational Cook-off, an event to inspire young chefs and raise money for children's culinary education.
Michael lives in the New York metropolitan area.
His website www.porterhousenewyork.com/, Facebook, and Twitter @ChefLomonaco.