Michael Gilson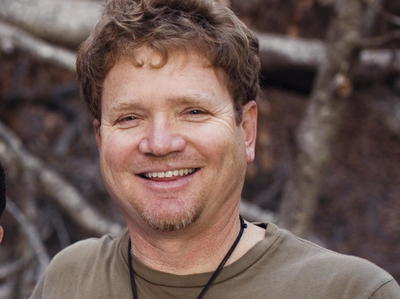 Did you know?
When Mike lived in L.A., he was a founding member of Band American Martyrs, which was the name of the elementary school he and his fellow band members attended.
Michael Gilson is owner, with Michelle and Philip Wojtowicz, of the Big Sur Bakery in California. Mike takes care of the front of the house and the bar, while Michelle oversees the bakery, pastry, desserts and bread baking at the bakery, and Philip is responsible for the kitchen.
He is one of the authors of The Big Sur Bakery Cookbook: A Year in the Life of a Restaurant, which he wrote with Michelle and Philip and Catherine Price. Their book not only provides recipes for the food they prepare for the bakery, but provides an overview of what it is like to live in Big Sur.
Mike is native of southern California and met Michelle and Philip when he worked at Joe's in Venice, California, as a waiter. These days, when he is not working at the restaurant, he likes to bird watch, repair watches and collect overalls — which he also wears.
Mike lives in Big Sur. The bakery's website is http://www.bigsurbakery.com/