Meredith Deeds
Did you know?
Meredith's culinary career began in her mother's San Diego restaurant where she did everything from dishwashing to cooking.This cemented her love of cooking -- and aversion to dishwashing.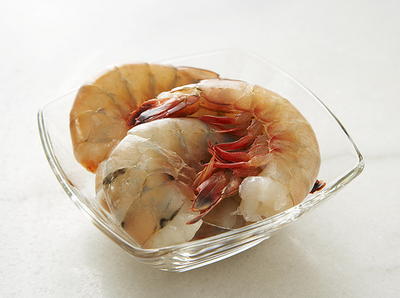 Meredith's Featured Recipe
Herbed Shrimp with Snow Peas
Meredith has spent the last 15 years writing and teaching about food all over the country. She has co-authored six cookbooks, among them are the James Beard Award finalist The Big Book of Appetizers (Chronicle Books), The Mixer Bible (Robert Rose, Inc.), The Take-Out Menu Cookbook: How to Cook In the Foods You Love to Order Out (Running Press), and 300 Sensational Soups (October 2008, Robert Rose, Inc.), which was chosen by Good Morning America as one of the top 10 cookbooks of 2008.

Her work has appeared in various magazines and newspapers such as Bon Appetit, Family Fun Magazine, Cooking Light, Prevention, Chile Pepper, Better Homes and Gardens, The Cleveland Plain Dealer and The Dallas Morning News. She is also leads the editorial team for Frontburner, the International Association of Culinary Professionals' monthly e-zine.

Over the years, she has taught a wide range of classes, which include everything from general cooking technique courses to ethnic cuisines such as Mexican, Thai and Italian. She has taught in cooking schools around the country such as Sur la Table, Whole Foods Markets and Central Market to name a few.

In addition to writing and teaching, Meredith has also developed recipes for companies like Williams-Sonoma, General Mills, Lindsay Olives and Torani Syrups and not-for-profit organizations like the American Heart Association.

Meredith has ventured into the digital world of apps, working with TheInformedChef.com to develop a line of interactive cookbook apps. This innovative new cookbook app series that features short, instructional videos embedded into each mouthwatering recipe, has allowed her to combine her multi-faceted culinary skill set into one project.

Recently, Meredith Deeds has become the Executive Director for the International Association of Culinary Professionals, and is responsible for organization's consistent achievement of its mission and financial objectives.