Melissa Clark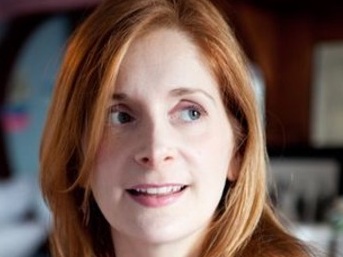 Did you know?
Before choosing "a more sedentary [career] path" as a freelance food writer, Melissa catered out of a tiny New York kitchen in a fifth floor walk-up apartment.
Melissa's Featured Recipe
Melissa Clark is a cookbook author and reporter for the New York Times food section who has worked on over three dozen books, many of them in collaboration with some of New York City's most celebrated chefs.
Melissa's latest book, published in the fall of 2011, is Cook This Now. Other books are In the Kitchen with a Good Appetite, which is based on her column in the New York Times dining section called "A Good Appetite," and The Perfect Finish, written with White House pastry chef, Bill Yosses.
She also wrote Braise with Daniel Boulud; East of Paris with David Bouley; The Last Course with Claudia Fleming; and The Blue Ribbon with Bruce and Eric Bromberg. Her book with Peter Berley, The Modern Vegetarian Kitchen, received both a James Beard award and Julia Child Cookbook award in 2000.
Melissa worked for a time in a restaurant kitchen and also as a caterer before earning an M.F.A. in writing from Columbia University. At that time, she began a freelance food writing career. She writes regularly for the Times, as well as Bon Appetit, Food & Wine, and Martha Stewart.
Melissa was born and raised in Brooklyn, where she still lives with her husband Daniel Gercke and daughter, Dahlia. She is currently working on a cookbook that aims to revolutionize the way people make weeknight dinners, to be released by Clarkson Potter in the fall of 2016. Follow Melissa on Twitter @goodappetite for more updates.