Matthew Kenney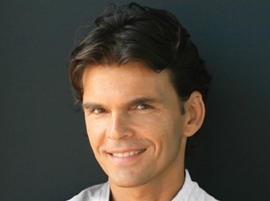 Did you know?
Matthew headed to the Midwest to help people solve obesity — which seemed like the perfect challenge. His goal is to change the eating habits of those living in one of the country's most unhealthy region and to spread wellness one bite at a time.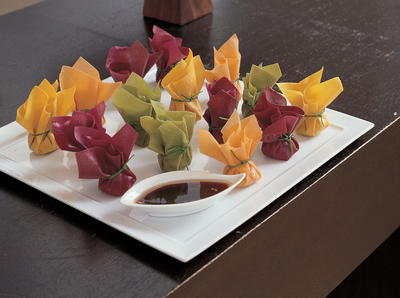 Matthew's Featured Recipe
Sesame Cashew Dumplings
Matthew Kenney is a chef and cookbook author who is a man on a mission. After being named one of the Ten Best New Chefs in America by Food and Wine Magazine, more than 20 years ago, and receiving two James Beard nominations for Rising Star Chef in America, he changed his cooking style and turned to raw food.
His cookbooks are Raw Food Real World;Everyday Raw; Entertaining in the Raw; Everyday Raw Desserts; Everyday Raw Express; Raw Chocolate; and Big City Cooking.
Matthew graduated from the French Culinary Institute and early in his career opened acclaimed restaurants in the Northeast. When he was 27, he opened Matthews on the Upper East Side of New York, followed by Mezze, Bar Anise, Café M, and Monzu.
One day Matthew accompanied a friend to a restaurant that served raw vegan dishes and the meal changed the course of his life. At first, he concentrated mostly on vegetables but finally made the full transition to raw, vegan food.
Today, Matthew Kenney Cuisine promotes healthful living in New York, Florida and Oklahoma. He opened a restaurant called Matthew Kenney OKC in Oklahoma City. He also opened the Matthew Kenney Academy there.
The academy is the first and the world's only state-licensed culinary school with an emphasis on raw and vegan cuisine. Already hundreds of students have attended, from 18 countries.
In the summer of 2012, Matthew opened his second Academy in California. His new multi-layered concept in Santa Monica includes a Raw-food Culinary school, M.A.K.E., his Living Foods restaurant with a Raw-tasting bar, as well as a forthcoming marketplace and juice bar.
Matthew lives in New York and Maine. His website is kenneycuisine.com/