Mary Sue Milliken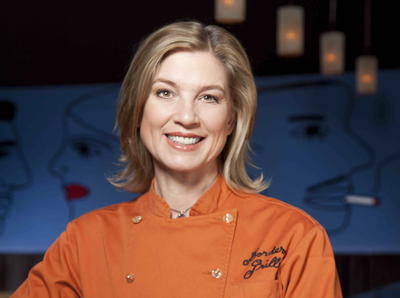 Did you know?
Mary Sue has been obsessed with food since she was young and entered culinary school in Chicago at the age of 17. Today, when she's not in the kitchen, Mary Sue plays soccer four times a week on an over-40 womens' team and helps raise funds for Share Our Strength.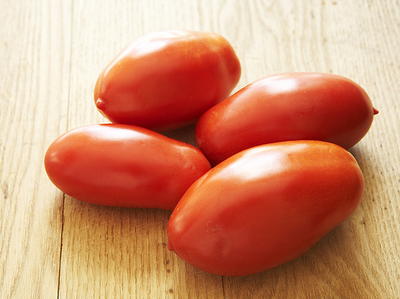 Mary Sue's Featured Recipe
Three-Minute Salsa
Mary Sue Milliken is a Los Angeles-based chef, restaurateur, cookbook author, and radio and TV personality.

In 1981, Mary Sue and Susan Feniger opened City Cafe on Melrose Avenue in Los Angeles. Their business grew quickly and in just a few years they had opened City Restaurant, which featured dishes from Thailand, India, France, Italy, and Mexico. The business partners then opened The Border Grill, essentially a "taco stand" serving home cooking and street foods of Mexico. Today, Border Grill in Santa Monica serves modern Mexican food in an urban cantina setting. In 1998, Mary Sue and Susan next opened Ciudad in Downtown Los Angeles, a restaurant showcasing the flavors of the Latin world. In 1999, they opened a Border Grill at Mandalay Bay Resort & Casino in Las Vegas. Their newest joint venture is the Border Grill Truck, a gourmet taco truck that roams the streets of Los Angeles and also caters private parties.
Mary Sue's television career began in 1993, when she and Susan were invited to cook with Julia Child in her PBS series Cooking with Master Chefs. She and Susan filmed nearly 400  episodes of the popular Too Hot Tamales and Tamales World Tour series for the Food Network in the 1990s, and she has also hosted several radio programs in the Los Angeles area.
Mary Sue and Susan have coauthored five cookbooks: City Cuisine, Mesa Mexicana, Cantina, Cooking with Too Hot Tamales, and Mexican Cooking for Dummies. In 2001, the dishes of Border Grill and Ciudad "starred" in Samuel Goldwyn's feature film, Tortilla Soup. Mary Sue and Susan also created a line of prepared foods under their Border Girls brand for Whole Foods Market, and a line of signature pepper and salt mills.
As an active member of the community, Mary Sue supports the Career through Culinary Arts Program, a non-profit organization preparing high school students for careers in culinary arts. She is active in numerous culinary associations, including the Chefs Collaborative, and she played a founding role in Women Chefs and Restaurateurs. She contributes time to Share Our Strength, and specifically its fundraiser, Taste of the Nation. She also supports the  Scleroderma Research Foundation in its mission to find a cure for scleroderma, a degenerative life-threatening illness.
Mary Sue lives in the Los Angeles area. Her web site is http://www.marysueandsusan.com/. 
Latest Recipes





(1 Votes)
Cookbooks, etc