Mary Goodbody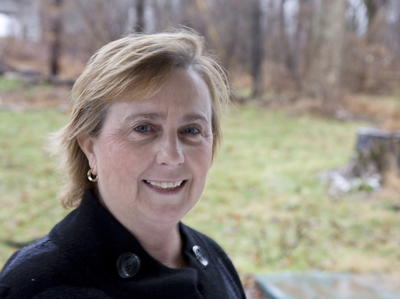 Did you know?
Mary and her seven brothers and sisters own an organic farm in western New Jersey. The farm as been in the family since 1938.
Mary Goodbody is a nationally known writer, consultant, and cookbook editor who has worked on more than 60 books. Recent projects include the Oprah Magazine Cookbook and the Carmine's Restaurant Cookbook. She and Chef Rick Tramonto recently completed their fourth book together, called Osteria, which, like the Carmine's book, is dedicated to homestyle Italian cooking.
Other projects include Homegrown: Pure and Simple with Michel Nischan, which was nominated for an IACP Cookbook award. Her first book with Michel, Taste: Pure and Simple, was on the New York Times and Wall Street Journal bestseller lists and won a James Beard cookbook award.
Mary co-wrote the Morton's Steak Bible: Recipes and Lore from the Legendary Steakhouse, with Klaus Fritsch, as well as Morton's next cookbook, which will be published in the spring of 2009. With the Lobel family she wrote The Lobel's Meat Bible, which will be published in the fall of 2009.
Mary was the first editor of Cook's Magazine and later was senior contributing editor for Chocolatier magazine. For many years she was the editor of the IACP Food Forum Quarterly.
A committed environmentalist, Mary has long been a champion of sustainable agriculture and cooking with organic and responsibly raised food. She and her brothers and sisters own a farm in western New Jersey that is protected under the state's Farmland Preservation program. Currently, it is farmed by a dedicated organic vegetable farmer who also raises grass-fed beef, sheep, and hogs and pasture-raised chickens and turkeys.