Mary Ann Esposito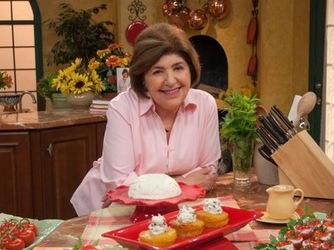 Did you know?
This year, the Ciao Italia series celebrates its milestone 25th season, making it the longest running cooking series in television history.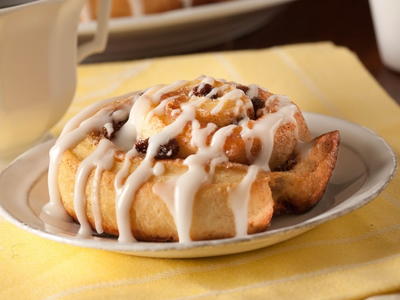 Mary Ann's Featured Recipe
Overnight Cinnamon Rolls with Lemon Glaze
Authenticity, history, tradition.

Those three words define Mary Ann Esposito and the signature cooking style that has made her one of America's most loved television chefs.

As the creator and host of the nationally televised PBS series, Ciao Italia with MaryAnn Esposito, she has brought those values to millions of Americans.

Through Ciao Italia and appearances on other television programs including The Today Show, Regis and Kelly, QVC, the Food Network, Discovery Channel, Fox, Martha Stewart Radio, RAI International, Simply Ming, and so many others, she has been able to share traditional Italian cooking with audiences around the world.

Mary Ann has worked beside world-renowned chefs like Julia Child, Todd English, Daisy Martinez, Sara Moulton, Jacques Pepin, Martin Yan, and countless others who share the same passion for cooking.

Countless organizations have recognized Mary Ann for her efforts to preserve the traditions surrounding Italian food and culture. In 2013 she received the Order of the Star of Italy Cavaliere award from the President of the Italian Republic as well as the Premio Artusi award for her work in promoting Italian food. Johnson and Wales University presented Mary Ann with their Distinguished Author Award. St. Anselm College conferred an honorary doctorate for her dedication to teaching and preserving authentic Italian cuisine. The Italian Trade Commission further distinguished Mary Ann by naming her a 2010 Hall of Fame honoree.

The Order Sons of Italy in America (OSIA) honored Mary Ann with the 2009 LifetimeAchievement in the Culinary & Cultural Arts of Italy award. To promote the rich history and customs of Italian Americans, Mary Ann is involved with both OSIA and the National Italian American Foundation (NIAF).

As a NIAF member, Mary Ann has appeared as a spokesperson for the foundations public service announcements. Mary Anns participation in OSIA and NIAF are part of the focus of the Mary Ann Esposito Foundation, whose goal is to continue the tradition of Italian cooking in the United States by providing scholarship to the next generation of authentic Italian chefs in the United States.

Mary Ann is the author of 12 cookbooks. Her most recent, Ciao Italia Family Classics.
For more information on Mary Ann, visit:http://www.ciaoitalia.com/or