Martin Yan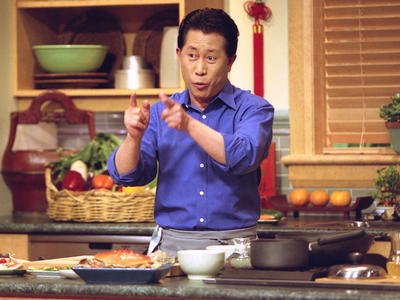 Did you know?
Martin is dedicated to dispelling the mysteries of Asian cooking, he says. He strives to further understanding of the cuisines and the cultures that created them — always with a sense of fun and entertainment.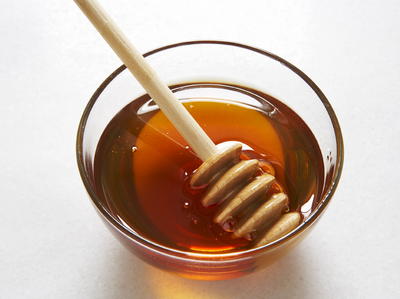 Martin's Featured Recipe
Sweet Plum Vinaigrette
Martin Yan is a cooking consultant, teacher, and cookbook author who is perhaps best known for his daily television show, Yan Can Cook.
He has written more than 30 books, many of which have won awards. Some of the best known are Martin Yan's Feast; Martin Yan's Asian Favorites; Chinese Cooking for Dummies; Martin Yan's Chinatown Cooking (with an introduction by Julia Child); Martin Yan's Quick & Easy; and Martin Yan's China. Martin Yan's China is his most recent.
Martin launched Yan Can Cook in 1978 and since then, through the television show, has reached millions of viewers. Recently, Yan took his TV cameras to China to share with his viewers the multifaceted, varied cuisine of his home country. Called "Martin Yan's China," the 26-part series is broadcast on PBS.
"Most Americans and I do not realize how complex China is and how different each region can be," explains the chef. "They think of it as huge, but 'huge' does not begin to describe the multitude of dialects, cultural subtleties and distinct cuisines. Chinese cuisine is nuanced by the produce and meat or fish sourced locally, and by the variety of spices used. Each region has its own cultural and culinary profile, and that is what I hope to highlight for the American viewer."
Martin was born in Guangzhou, China. His father was a restaurateur and his mother ran a grocery store. Imbued with a love of cooking at an early age, it was a natural move, when at the age of 13, he signed on as an apprentice at a popular Hong Kong restaurant. He next studied at the Overseas Institute of Cookery in Hong Kong.
He soon moved to California to attend the University of California, Davis, to study food science and it was there that he discovered how much he liked to teach when he became an instructor in the university's extension program.
Since, Martin has taught at the Culinary Institute of America, Johnson & Wales University, The California Culinary Academy, and the Chinese Cuisine Institute in Hong Kong. He founded the Yan Can Cook Cooking School in California in 1985, and in 2007, opened The Martin Yan Culinary Arts Center. The Arts Center is an academy for chefs in Shenzhen, China.
Martin is also a restaurateur. His Yan Can and SensAsian restaurants offer pan-Asian food to American diners.
Martin lives in California. His website is http://yancancook.com/
Cookbooks, etc