Mark Scarbrough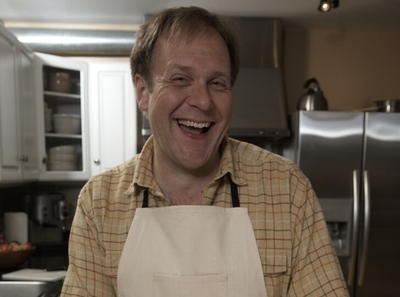 Did you know?
While on the tenure track at Saint Edward's University in Austin, Texas, Mark took a writing job providing food content for a small Internet start-up in Phoenix, Arizona. The start-up? America Online. Shortly thereafter, he moved to New York City and left academia behind.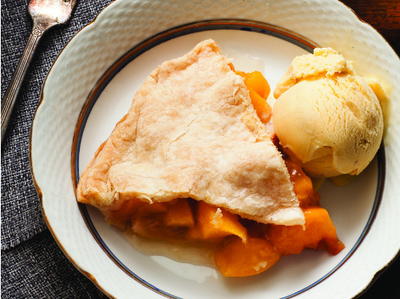 Mark's Featured Recipe
Bourbon Peach Pie with Vanilla Bean Gelato
A former academic, Mark Scarbrough's sometimes snarky because he's ridiculously innocent in the marrow. He reads Dante for fun and hangs out in art museums on sunny afternoons. He's a bemused Texan in snow drifts, a dumbfounded progressive, and a self-confessed culinary snob. He still teaches literature on the side and leads raucous book groups at Connecticut libraries.
Mark Scarbrough and Bruce Weinstein are QVC favorites with five sell-out appearances. Mark is the writer in the duo. They've appeared on everything from the Today show to corporate-sponsored events making ice cream, gelati, sherbets, and sorbets. They're also experts on the desserts that pair with these frozen treats, having written bestselling brownie and cookie books and all-purpose cookbooks with desserts aplenty and countless features for Fine Cooking, Eating Well, and The Washington Post. Their cooking podcast, Cooking with Bruce and Mark, is available on iTunes. They live in Connecticut.