Mark Bittman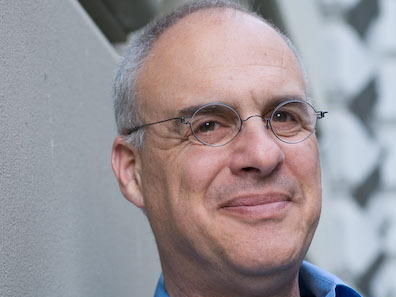 Did you know?
Mark says his culinary "secret" is olive oil and garlic — not, as one of his viewers suggested, anchovies and butter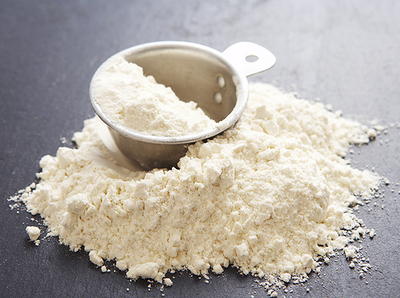 Mark's Featured Recipe
Basic Muffins
Mark Bittman, one of the country's best-known and widely admired food personalities, is known for his simple recipes and no-nonsense style. He is the creator of the beloved New York Times cooking column "The Minimalist" (now in its 11th year), accompanying web videos, and daily blog; he's the author of several blockbuster cookbooks; and he appears regularly on both commercial and public television, where he has his own series.
Mark's best-selling How to Cook Everything — which won the IACP/Julia Child award, the James Beard award, and three international cookbook awards — is the bible of basic cooking for millions of Americans, and is in its 15th printing; the 10th anniversary edition will be published later this month. How to Cook Everything Vegetarian (winner of an IACP/Julia Child award and nominee for a James Beard award) was one of the best-selling cookbooks of 2007 and is on track to change the way America cooks. Mark will push his sane eating agenda further with the release of his groundbreaking work on food, diet, and the environment, Food Matters.
In addition to his writing, Mark is also the host of the Public Television series Bittman Takes on America's Chefs, which first aired in spring 2005 won the James Beard Award for the best cooking series of 2005, and continues to run regularly. The second season, The Best Recipes in the World, is currently airing on public television, as is his third PBS series, with Gwyneth Paltrow and Mario Batali, called Spain: On the Road Again. He also appears twice a month on NBC's Today show, alternating Wednesday appearances with Martha Stewart.
In the late 90s, Mark created a best-selling collaboration with the internationally celebrated chef, Jean-Georges Vongerichten. Their classic, Jean-Georges: Cooking at Home with a Four-Star Chef, is widely considered to be among the most accessible chef's cookbooks ever published. Mark's first book, Fish—The Complete Guide to Buying and Cooking is the best-selling contemporary book on the subject. Among his other works are the blockbuster The Best Recipes in the World and the award-winning "Minimalist" cookbooks, now collected in Mark Bittman's Simple and Easy Recipes from the New York Times.