Marion Cunningham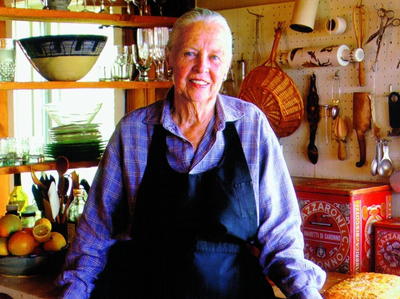 Did you know?
Marion made it her personal mission to encourage families and friends to return to the table. She believed deeply that nothing is as gratifying as enjoying and sharing simply prepared, home-cooked meals.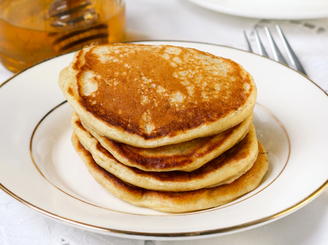 Marion's Featured Recipe
Buttermilk Pancakes
Marion Cunningham was born in Southern California and was a lifelong resident of the state. She was responsible for the most recent versions of The Fannie Farmer Cookbook and is the author of The Fannie Farmer Baking Book, The Breakfast Book, The Supper Book, Cooking with Children and Learning to Cook with Marion Cunningham.

Marion assisted James Beard for 11 years, helping him with his cooking classes and traveling across the country with him. She taught numerous cooking classes and gave demonstrations on her own, as well, and traveled extensively around the United States to do so.

Marion contributed articles to Bon Appetit, Food & Wine, and Gourmet magazines, and writes a column for the San Francisco Chronicle and the Los Angeles Times. She was a founding member of The Bakers Dozen.

Marion lived in Walnut Creek, California. She died in July 2012 at age 90.