Marie Simmons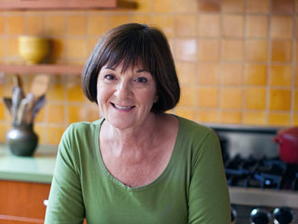 Did you know?
"Writing a cookbook is purely organic. It is necessary for me to touch the food.... It's as if I need to stand in the kitchen and roll out the cookie dough or shape the fresh pasta before I can find the words to fill the pages that will someday be a book," says Marie.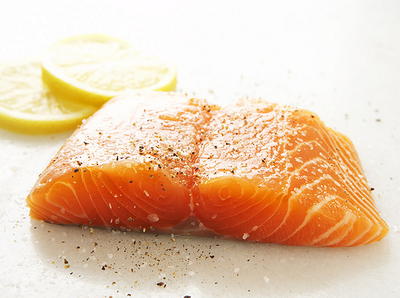 Marie's Featured Recipe
Salmon and Potatoes Roasted on Fig Leaves with Fresh Fig Salad
Marie Simmons is an award winning cookbook author, cooking teacher, and food writer. She has written or co-written 20 plus cookbooks. Marie's latest cookbook is "Whole World Vegetarian."
Among her other books are "Fresh & Fast Vegetarian: Recipes That Make a Meal, "Things Cooks Love" (for Sur La Table), "Fig Heaven, Seventy Recipes for the World's Most Luscious Fruit", James Beard award winning, "The Good Egg" and "The Amazing World of Rice". Marie wrote a column called Cooking for Health for Bon Appetit for 18 years and was a long time columnist for both the LA Times Syndicate and the Contra Costa Times.

Marie and her family lived in Brooklyn, NY for over 30 years, moved in 1997 to the San Francisco Bay Area, and now live in Eugene, OR where life is sweet because they love close to their daughter and grandchildren, grow vegetables in their backyard garden, nurture six glorious hens and are backyard beekeepers.
Her website is www.mariesimmons.com.
Cookbooks, etc