Marcella Hazan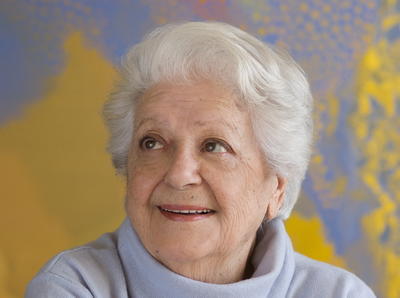 Did you know?
Marcella Hazan is credited with starting the craze for balsamic vinegar. This is something she somewhat regretted later, mainly because she thought people were overusing it.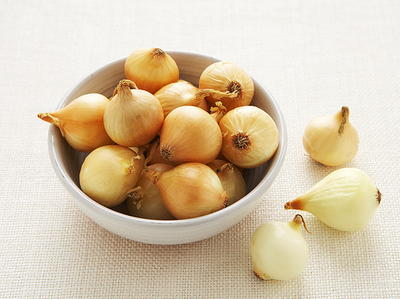 Marcella's Featured Recipe
Pearl Onions with Pancetta, Rosemary, and Vinegar
Marcella Hazan, born Marcella Polini in the village of Cesenatico in Emilia-Romagna, is considered by chefs, food writers, and her legions of readers and students to be one of the foremost authorities on Italian cuisine. Marcella was a highly respected Italian cooking teacher and cookbook author whose cookbooks are credited with introducing the United States and British public to the techniques and flavors of traditional Italian cooking. Marcella died at age 89 on September 29, 2013.

Marcella earned a doctorate in natural sciences and biology from the University of Ferrara. In 1956 she married Victor Hazan, an American who subsequently gained fame as a wine writer, and the couple moved to New York City.

Marcella had never cooked before her marriage but when she found herself living in New York, she began by using cookbooks from Italy. She soon realized that she had a clear memory of the flavors she had tasted at home and then found it easy to reproduce them herself.

Marcella began giving cooking lessons in her apartment, and opened her own cooking school, The School of Classic Italian Cooking, in 1969. In the early 1970s, Craig Claiborne, who was then the food editor of the New York Times, asked her to contribute recipes to the newspaper.

She published her first book, The Classic Italian Cook Book, in 1973. It won Britain's Andre Simon Prize. A sequel, More Classic Italian Cooking, followed in 1978; the two were collected in one volume, Essentials of Classic Italian Cooking, in 1992. In 1997 Marcella Cucina won the James Beard Best Mediterranean Cookbook award and the Julia Child Award for Best International Cookbook.

Marcella's final book, written in 2008, is a memoir called Amarcord: Marcella Remembers - The Remarkable Story of a Woman Who Started Out to Teach Science in a Small Town in Italy, but Ended Up Teaching America How to Cook. She wrote the book with her husband, Victor.