Maguy Le Coze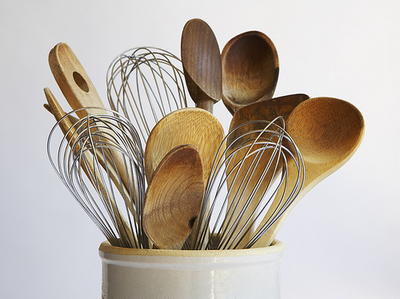 Did you know?
When Maguy and her brother Gilbert operated Le Bernardin in Paris, their parents back in Brittany gathered wild fennel and sent it to the capital city by train for use in the restaurant.
Maguy Le Coze, owner of Le Bernardin, was born in a small fishing village in Brittany, where her grandfather was a fisherman and her parents owned a small restaurant and inn. In 1972, while Maguy and her brother Gilbert were still both in their twenties, they moved to Paris and opened a small restauarnt called le Bernardin, after an order of monks devoted to good wine and food. They depended on recipes borrowed from family members and hard-to-get ingredients arriving by train from Brittany. Le Bernardin became one of Paris' hottest restaurants and garnered two Michelin stars.
Expanding on their Parisian success, Gilbert and Maguy opened Le Bernardin in New York City in 1986. Just three months later, they earned a four-star review from The New York Times. After selling the Parisian restaurant to build on their success in America, the Le Cozes opened up Brasserie Le Coze in Coconut Grove, Florida, which was named one of America's best 25 restaurants by Esquire magazine; in 1994, they opened a second Brasserie Le Coze in Atlanta, Georgia, which today has moved and been renamed French American Brasserie.
When Gilbert died in 1994, Maguy focused her energies on the New York operation. She sold the Coconut Grove restaurant and worked closely with chef Eric Ripert to uphold Le Bernadin's tradition of excellence and innovation. In 1995, Le Bernadin was again given four stars by the Times.
Maguy lives in New York City.
Cookbooks, etc