Madhur Jaffrey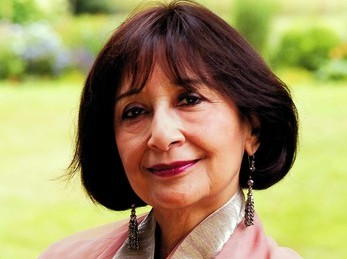 Did you know?
When she was studying at Royal Academy of Dramatic Arts in London, Madhur asked her mother in India to send recipes so that she could create tastes of home.Up until this time, she had not paid much attention to cooking and so ended up learning how from letters from her mother.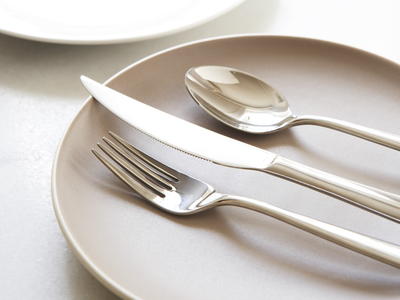 Madhur's Featured Recipe
Soy-Bean And Mung-Bean Sprouts Seasoned With Sesame Oil
Regarded by many as the world authority on Indian food, Madhur Jaffrey is an award­ winning actress as well as best­selling cookbook author. Her classic first book, An Invitation to Indian Cooking, was published by Knopf in 1973, and she has been the host of a series, Madhur Jaffrey's Indian Cookery, for BBC television.
After sampling her cooking when she was a student in London, friends encouraged her to write a cookbook. Its popularity as well as her "flamboyant yet sensitive style of presentation" demystified Indian cooking for her British readers. For the first time, they were able to buy authentic Indian products and know how to use them in the kitchen.
Madhur has appeared in more than 20 films, including Merchant Ivory's Heat and Dust, and written more than 15 books. She won James Beard Awards in 1982,1994, 2000, 2002, and 2004. She says that she sees no conflict in her professional double life. She approaches food presentation much as she does an acting role.
Madhur lives in New York City.
Latest Recipes