Lucinda Scala Quinn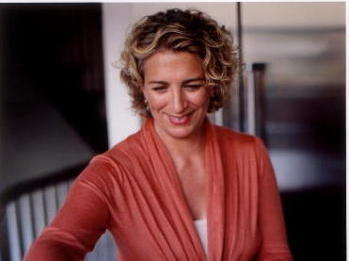 Did you know?
Although she lives in fast-paced New York City, many of Lucinda's culinary affections lie in Jamaica. She travels to the island nation often to keep up with all that is new and exciting in the Caribbean.
Lucinda's Featured Recipe
Raised in a family of "foodies," it came as no surprise that Lucinda began cooking professionally at the age of 16. Over the years, she has worked as chef, caterer, cooking teacher and food writer.
Currently, Lucinda oversees the food group, which contributes to Martha Stewart Living Omnimedia' s media and merchandising business segments. Formerly the food editor of Martha Stewart Living Television, she is now a co-host of the Everyday Food cooking series on PBS.
Lucinda's books include Rustic Italian Cooking and Authentic Jamaican Cooking. The latter was written prior to her joining Martha Stewart Living Omnimedia, and was re-released in April 2006.
Lucinda lives in New York City with her husband and three sons.
Cookbooks, etc