Louisa Shafia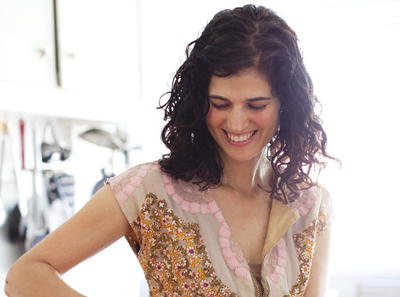 Did you know?
One of the best days of Louisa's career was catering lunch for The Colbert Report, and watching Stephen Colbert do a "happy dance" when he tasted her food.
Louisa's Featured Recipe
Persian New Year's Soup with Beans, Noodles, and Herbs
Louisa Shafia is the author of the acclaimed cookbook, The New Persian Kitchen, winner of Food52's Piglet award for best cookbook of the year.
Her unique, Silk Road-inspired cooking has been featured in The New York Times, The Wall Street Journal, The New Yorker, Bon Appétit, and on National Public Radio. Louisa has cooked at notable restaurants in San Francisco and New York, including Millennium, Aquavit, and Pure Food and Wine.
She recently created a menu of fresh, healthy Persian food for Café Nadery in New York. Her first cookbook, Lucid Food: Cooking for an Eco-Conscious Life, was a finalist for the IACP award.
Louisa is heading to Iran this spring to research the country's regional cooking styles, from the Caspian Sea to the Persian Gulf. This fall she'll present a series of dinners based on her travels through. See Louisa's upcoming events and watch her cooking videos at lucidfood.com.
Cookbooks, etc