Lorraine Wallace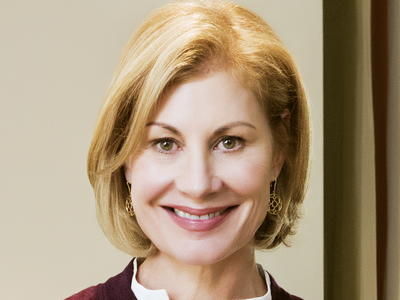 Did you know?
"With all the challenges facing modern American families, gathering around the table is still an important way that we can teach our children values and help them learn to cope with things that every child faces when they grow up."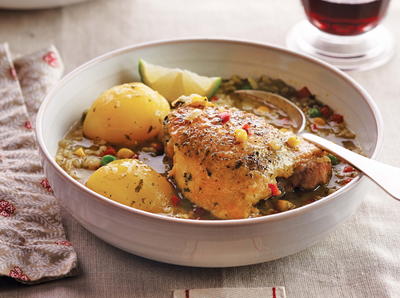 Lorraine's Featured Recipe
Peruvian Chicken Soup
Lorraine Wallace had two great passions growing up--riding horses and cooking. She became an expert in both. Moving to Middleburg, Virginia, in the 1980s, she became a competitor on the amateur show-jumping circuit and won awards on her horse, Strait Man. At the same time, she started her own extensive garden--growing vegetables, herbs, and flowers. She developed an appreciation for organic ingredients and a deep love for cooking.
In 1997, she married Chris Wallace and moved to Washington, D.C. With Chris's four children from a previous marriage and two of her own, Lorraine had her hands full bringing the two families together. Many of the key moments that helped the family bond were around the kitchen table, where Lorraine feeds her extended family.
She took her tradition of giving her husband Chris homemade soups after he anchors Fox News Sunday and wrote Mr. Sunday's Soups. She shared another tradition in the Wallace home--Mr. Sunday's Saturday Chicken. Now Lorraine shares her Sunday traditions with, Mr. and Mrs. Sunday's Suppers.
Latest Recipes





(0 Votes)





(1 Votes)





(0 Votes)
Cookbooks, etc