Lorna Yee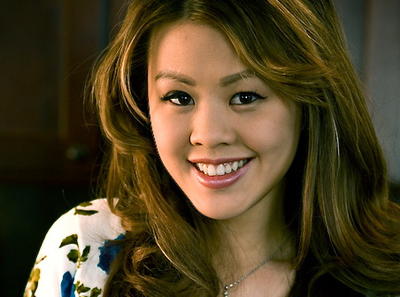 Did you know?
Lorna met her husband, Henry, on an Internet cooking forum called eGullet. Since, they have celebrated milestone events together in the kitchen, cooking side by side.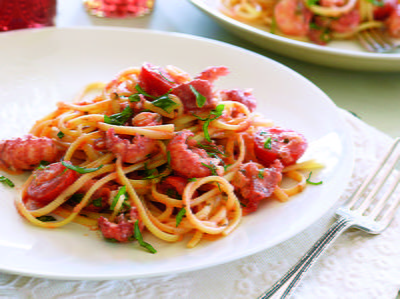 Lorna's Featured Recipe
Creamy Langoustine Pasta with Fresh Tomato Sauce
Lorna Yee is a freelance food writer and columnist for Seattle Magazine.
She is the author of two cookbooks: The Newlywed Kitchen: Delicious Meals for Couples Cooking Together and The Everyday Wok Cookbook: Simple and Satisfying Meals from Morning to Night.
Lorna met Ali Basye, the coauthor for her first book, before she got married. Ali, an editor at Seattle Bride magazine, featured Lorna's wedding in the magazine.
Lorna and her husband Henry spent their first year together writing and collecting recipes for that first book.
Lorna, Henry and their son Weston live in Seattle with their dog, Kimchee.
Her blog is The Cookbook Chronicles.