Lora Brody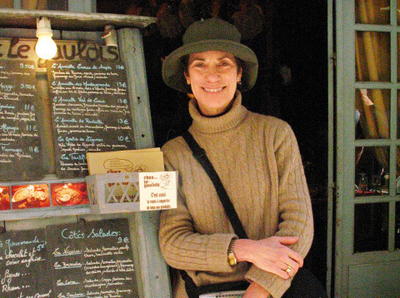 Did you know?
Lora and her son Max, who is a chef, wrote a book together, which was published in 1998. Because all the recipes are for foods stuffed with other foods, it's appropriately titled Stuff It!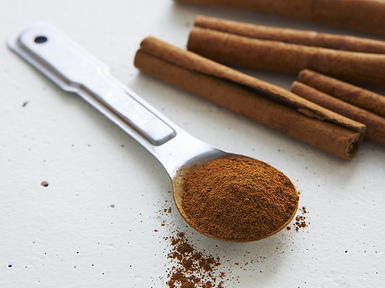 Lora's Featured Recipe
Slow Cooker Sticky Bun Bread
Lora Brody is an author, spokesperson, lecturer, cooking instructor and business owner who has written 22 books, a number of which have been best sellers.
The Kitchen Survival Guide, and its sequel, The Entertaining Survival Guide were central to home cooking and entertaining in the 1990s and beyond. Other titles include Basic Baking, Slow Cooker Cooking, The Cape Cod Table, The New England Table, and Chocolate American Style. Her three bread machine cookbooks, which have sold more than 500,000 copies, helped to popularize this kitchen appliance. Pizza, Focaccia, Filled and Flat Breads From Your Bread Machine, which was nominated for an IACP award, Desserts From Your Bread Machine: Perfect Every Time and Bread Machine Baking: Perfect Every Time were among the top-selling books in their category in Williams-Sonoma stores and in The King Arthur Flour Bakers' Catalogue. The Williams-Sonoma Kitchen Library Series includes three of her books, Chocolate, Stews and One Pot Meals and Fruit Desserts. Lora Brody Plugged In is a guide to electric kitchen appliances and Stuff It!, was written with her son Max, chef-owner of The Night Kitchen in Montague, Massachusetts.
Lora's books of essays and recipes, Growing Up on the Chocolate Diet: A Memoir With Recipes; Cooking with Memories; and Indulgences, One Cook's Quest for the Delicious Things in Life are used not only in home and professional kitchens, but in cooking schools and college writing courses, as well.
Her recipes have appeared, among other places, in the New York Times Sunday Magazine, the Boston Herald American, the Hartford Courant, New York Newsday, the Philadelphia Inquirer, the Chicago Tribune, the Detroit Free Press, and the Los Angeles Times.
Lora's recipes also have appeared in Rose Beranbaum's Chocolate Bible and Rose's Cookie Book, and in Maida Heatter's Cookbook of Great Chocolate Desserts. Craig Claiborne included her recipes among his 100 favorites in his book A Feast Made For Laughter, in Cooking With Craig Claiborne and Pierre Franey, and in Memorable Meals. A chapter of her first book was reprinted in Gourmet magazine. She has also written for Chocolatier, Santé, New England Monthly, Cape Cod Magazine,Vintage, Cooking Light, Country Living, and Moneysworth magazines, and was the subject of feature articles in Women's Day and More magazines. She is a contributing editor to Horticulture Magazine.
She was a featured chef on the Julia Child PBS series, Baking at Julia's, and her recipes were included in the series companion cookbook. She has appeared on Good Morning America, TheToday Show, Live with Regis and Kathy Lee, as well as on the BBC, the Food Network, and both NBC and CBS National News, and a number of cable television shows. Her many radio appearances inclue Fresh Air and All Things Considered.
Lora began her career in the food industry in 1972 in Boston, where she operated her own catering business for a number of years before becoming chef in the executive dining room of BayBanks, Inc. She then worked under Chef Bob Kinkead as garde manger in the kitchen of the four-star Chillingsworth Restaurant. In 1978, she worked with Julia Child, Sara Moulton, Margaret Romagnoli and others to found The Women's Culinary Guild, an organization that served as a prototype for dozens of sister organizations across the country.
A graduate of New York University, Lora was awarded an honorary degree from the Culinary Institute of America were she delivered the Baccalaureate commencement address at her son, Max Brody's graduation in January 2000.
Lora lives in the Boston area. Her blog is www.lorabrodywritingonair.blogspot.com