Lisa Pitman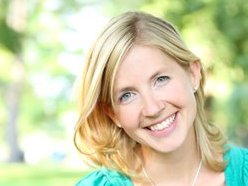 Did you know?
Lisa has been a vegetarian since she was six and started eating a vegan-diet very soon after. She became an ethical vegan in my teens.
Lisa is a food writer, photographer and activist living in Toronto, Canada.
She is the author of two ebooks, Tiny Treats and Edible Gifts, both of which are co-authored with Nicole Axworthy. Their first published cookbook, DIY Vegan, was published in October 2015.
Lisa completed a Raw Chef Certificate at Matthew Kenney OKC (formerly 105 Academy) and enjoys hosting cooking demos, creating food-based outreach events and contributing recipes for One Green Planet and the Toronto Vegetarian Association, but her career is actually outside the kitchen. She works full-time as a social worker who specializes in macro practice (policy and research). 
Cookbooks, etc