Lisa Leake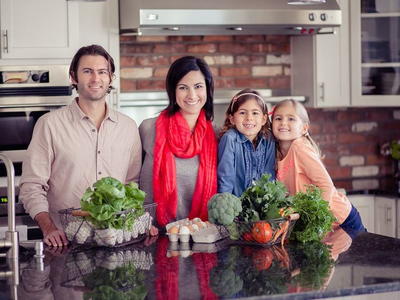 Did you know?
"Prior to my unexpected and "almost didn't happen" blogging stint I absolutely loved both food and cooking, but never wrote anything a day in my life (other than thank you notes and term papers!). I actually worked for Bank of America doing corporate event planning"
Lisa's Featured Recipe
Lisa Leake is a blogger, and New York Times Bestselling author. She started 100 Days of Real Food to inspire others to cut out highly processed food.

Lisa's book 100 Days of Real Food draws from her website to offer simple, affordable, family-friendly recipes and practical advice for eliminating processed foods from your family's diet. Inspired by Michael Pollan's In Defense of Food, Lisa Leake decided her family's eating habits needed an overhaul. She, her husband, and their two small girls pledged to go 100 days without eating highly processed or refined foods—a challenge she opened to readers on her blog. 

In 2010, Lisa and her family decided to set out on yet another real food journey by taking a 100 Days of Real Food on a Budget pledge. They were allowed to spend only $125/week on food for the four people. That is less money than a family would have on full food stamp benefits!

Lisa lives with her husband and 2 young children in Charlotte, NC. 
Cookbooks, etc