Lionel Vatinet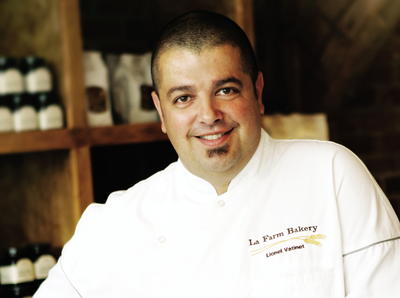 Did you know?
Lionel owns La Farm Bakery in Cary, North Carolina, and regularly teaches baking courses there.
Lionel's Featured Recipe
Lionel Vatinet is one of the most respected baking experts in America. In 1999, he coached the American team in the World Cup of Baking tournament to their first ever First Place win, and he has served as a baking consultant for Panera Bread, La Brea, and Zabar's.Educated as a baker's apprentice in France, Lionel remains true to the pledge he gave when inducted as a Les Compagnons du Devoir guild member to educate others in the art of baking.
Cookbooks, etc