Linda Zimmerman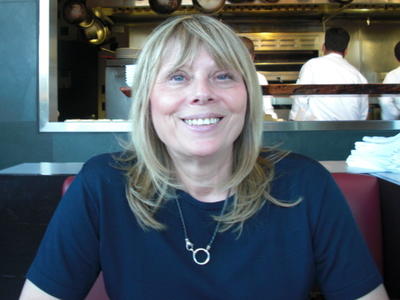 Did you know?
Linda likes to say she has been eating all her life and cooking for almost as long. She combines years in the entertainment field with food, journalism, photography and real estate. Her first real-estate deal was with the Bee Gees, who bought a house for their mother.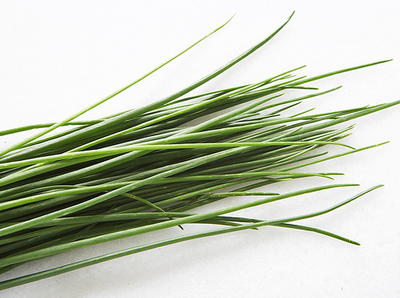 Linda's Featured Recipe
Potato-Chive Cakes
Linda Zimmerman is likely the only realtor in Southern California who is an expert on food, kitchen design, equipment, appliances and cookbooks — and who can whip up a meal from one of her own books.
She is the author of Puddings, Custards and Flans and Chicken Soup, and the co-author of Grills and Greens, which was nominated for a James Beard Award. She also wrote Cobblers, Crumbles & Crisps and Other Old-Fashioned Fruit Desserts.
When she took a hiatus from show business — she had worked on features such as A Bridge Too Far, Straight Time and Grease, and in TV on shows such as Johnny Carson's Tonight Show and Laverne & Shirley — to cook professionally in 1978, she formed Quel Fromage, a wholesale-retail cheesecake company. While operating Quel Fromage, she accepted the position as associate director of the Ma Cuisine Cooking School of the West Hollywood restaurant, Ma Maison where Wolfgang Puck was then chef.
Linda created and published The Food Yellow Pages, the first comprehensive directory of the professional food world for Los Angeles in 1988 with restaurateur Susan Fine, and revised it in 1991.
Her articles have appeared in the Los Angeles Times Magazine, Woman's Day Magazine, Food Arts Magazine, Food & Wine Magazine, Good Food Magazine, the Gault-Millau Food Paper, the Los Angeles Times, the Daily News, the Los Angeles Herald Examiner, the San Francisco Chronicle, the LA Weekly and the San Diego Union, and most recently on-line and in print in Growing Wealth Magazine.
Linda began a career in real estate in 1980. Throughout the years, she has trained new agents at several brokerages and earned numerous awards for consistent real estate production sales. Today she can be found at the prestigious John Aaroe Group on Rodeo Drive in Beverly Hills, as well as still writing and cooking.
Linda often is a guest on local radio talk shows and is a frequent speaker at various local colleges and universities. She has hosted several local radio and TV food shows, has appeared nationally on ABC-TV's The Home Show, and was profiled at work in her own home on a featured segment of the Better Homes and Gardens TV Network show, Working At Home. Most recently she was a guest on daytime TV's first reality series, Starting Over.
Now a resident of the Los Angeles area, Linda grew up in Chicago. Her website is www.LindaZimmerman.net.
Cookbooks, etc