Lidia Bastianich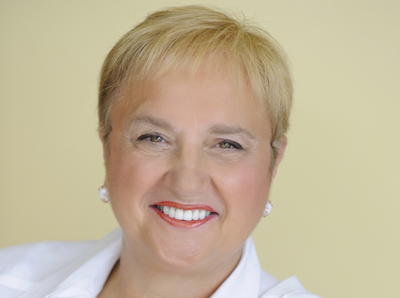 Did you know?
Lidia has also published a children's book series based on her grandchildren, which includes Nonna Tell Me a Story: Lidia's Christmas Kitchen, and Lidia's Family Kitchen: Nonna's Birthday Surprise.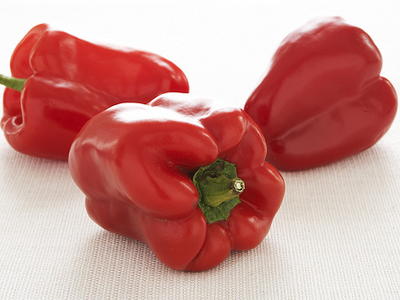 Lidia's Featured Recipe
Roasted Pepper Rolls Stuffed with Tuna
Lidia Bastianich is an Emmy award-winning public television host, a bestselling cookbook author, restaurateur and owner of a flourishing food and entertainment business. Lidia has married her two passions in life – her family and food – to create multiple culinary endeavors alongside her two children: Joseph Bastianich and Tanya Bastianich Manuali.

Lidia has authored, or co‐authored with Tanya, nine cookbooks including Lidia's Commonsense Italian Cooking, Lidia's Italy in America and Lidia Cooks from the Heart of Italy.

Lidia, along with her children, Joseph and Tanya, is involved in some of the most critically acclaimed Italian restaurants in New York City, including Felidia, Becco, Esca and Del Posto, and also Lidia's Italy Pittsburgh and Lidia's Italy Kansas City restaurants outside of NYC.

Lidia is also founder and president of Tavola Productions, an entertainment company that produces high quality broadcast productions. Under the current direction of Tanya Bastianich Manuali and executive producer Shelly Burgess Nicotra, Tavola earned three James Beard Award nominations in 2014, for Lidia's Kitchen, Lidia Celebrates America and Amy Thielen's Heartland Table on the Food Network.

In 2010, Lidia, along with her son Joe Bastianich, Mario Batali and Oscar Farinetti, opened Eataly, the largest artisanal Italian food and wine marketplace in New York City. A second Eataly outpost opened in Chicago in 2013.

Lidia and Tanya also produce a line of bestselling specialty pastas and all-natural sauces called LIDIA'S, available in fine food stores in most states.

For more information on Lidia, visit: www.lidiasitaly.com.