Lee Brian Schrager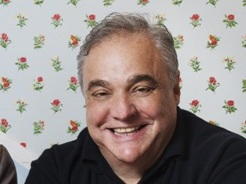 Did you know?
Schrager studied at the Culinary Institute of America and at the School of Hospitality Management at Florida International University.
Lee Brian Schrager, one of the nation's preeminent event planners and media relations experts, serves as the Vice President of Corporate Communications & National Events at Southern Wine & Spirits of America, Inc. He joined the company in 2000 and oversees projects in all 35 states in which it does business. Schrager is known for his creation of both the Food Network South Beach and New York City Wine & Food Festivals. The South Beach Wine & Food Festival celebrated its 10th year in 2011, which Schrager commemorated with the release of his first book, Food Network South Beach Wine & Food Festival Cookbook.

Central to Schrager's business philosophy is the notion of giving back to the community, and appropriately both Festivals are registered non-profit organizations. The South Beach Wine & Food Festival benefits the Florida International University Chaplin School of Hospitality and Tourism Management and the Southern Wine & Spirits Beverage Management Center located on campus. Proceeds from the Food Network New York City Wine & Food Festival benefit the hunger relief organizations Share Our Strength and Food Bank For New York City.

He is a regular contributor for Ocean Drive magazine and serves as the Chief Lifestyle Advisor for Gilt City. Schrager's second cookbook, Fried & True, was released in May 2014.
Cookbooks, etc