Leah Gilbert-Henderson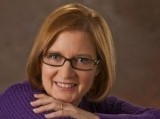 Dr. Leah Gilbert-Henderson has a doctorate in nutrition from the University of Tennessee. She has more than 20 year's experience working in the field of nutrition, including jobs in research, teaching (FSU and FAMU), counseling, clinical nutrition and consulting.
She is co-author of a book, Soft Foods For Easier Eating Cookbook, and writes articles published on EzineArticles.com. As a private practice dietitian and nutritionist she focuses on prevention, weight loss, and disease management.
Dr. Leah is passionate about helping people live healthier lifestyles, reducing their risk of chronic disease and improving their quality of life.
Cookbooks, etc