Lauren Groveman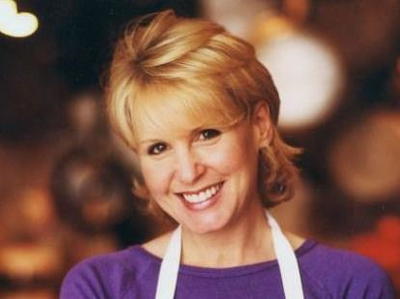 Did you know?
Lauren's not-for-profit organization Hands-On-Food helps incarcerated adolescent females, as well as recently released young men and women, by teaching cooking as an accessible activity to foster physical and emotional closeness within a family.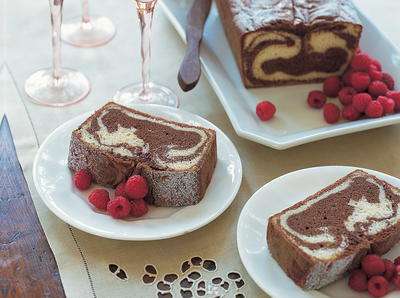 Lauren's Featured Recipe
Yummy Marbled Pound Cake
Lauren Groveman is a cooking and baking instructor, cookbook author, food writer, television host, and media spokesperson. She also is the founder and president of a not-for-profit organization, Hands-On-Food, Inc.
She is the author of Lauren Groveman's Kitchen, Nurturing Food for Family and Friends and The I Love to Cook Book (Rediscovering the Joy of Cooking for Family and Friends).
She contributed to Baking with Julia, both the PBS television series and book of the same name. She also was the host for five shows for Chef du Jour on the Food Network. She recently launched a series of nearly 50 instructional videos called Cooking for a Delicious Life.
Lauren has been a frequent guest on MSNBC television, as well as CBS This Morning, NBC Today, Weekend Today, Live with Regis and Kathie Lee, Living it Up! with Ali and Jack, Home Matters, Woman's Day, Attitudes, Fairfield Exchange, HG/TV and more.
She has contributed to magazines such as Bon Appétit, Food & Wine, Victoria, Better Homes & Gardens, Modern Bride, Brides, Lightstyle, Fine Cooking Magazine, and Home Magazine.
Lauren has worked as a media spokesperson for All-Clad Metal Crafters; Procter & Gamble's Bounty; Thermador; Cutco Cutlery; KitchenAid; Cook for the Cure; Hellmann's, Bestfoods Salad Dressings; Jet-Dry; French's; and Joy Dishwashing liquid. She recently completed a media campaign for the US Tuna Foundation.
She also is an online columnist for the ClubMom.com and the Larchmont Gazette, her local newspaper. She speaks publically as a motivational lecturer to help families appreciate the value of cooking, baking and eating together.
Lauren has served on the board of directors of the New York Association of Cooking Teachers, the New York Woman's Culinary Alliance and sat on the mentoring committee for Les Dames d'Escoffier. She also is a member of A.F.T.R.A. and the IACP
Lauren teaches cooking and baking classes in her home and across the country. She founded a culinary arts program for adolescent female inmates on Rikers Island, a correctional facility in Queens, New York, and has recently started a culinary arts/life coaching program at the Brooklyn Residential Center for juvenile delinquent females remanded to the facility for three to six months.
In addition to Lauren's past work hosting in radio and television, she is now the host of Baking Made Easy with Lauren, which is airing on PBS, and also on WE network. In each episode, Lauren aims to help educate and inspire bakers of all levels.
Lauren lives in Larchmont, New York, with her husband Jonathan, children Ben, Julie and Jessica, and yellow Labrador retriever named Mango. Her website is www.LaurenGroveman.com