Lauren Chattman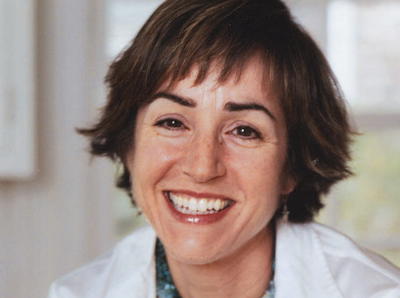 Did you know?
Lauren came to food writing after earning a Ph.D from Yale University and teaching English. Her first book, Cool Kitchen, is a collection of recipes that don't require cooking.
Lauren Chattman is a former pastry chef, cookbook author, and ardent home baker. She now develops her desserts in her own kitchen and focuses on making use of her stockpile of tips, tricks, and shortcuts.
Lauren is the author of a number of cookbooks, including Cake Keeper Cakes; Cookie Swap!; Local Breads with Daniel Leader; Bread Making: A Home Course Crafting the Perfect Loaf from Crust to Crumb; The Gingerbread Architect with Susan Matheson; and From Basic to Beautiful Cakes and Dessert University with Roland Mesnier, and Cool Kitchen.
She studied at The Institute for Culinary Education in New York, completed an apprenticeship under François Payard at Restaurant Daniel, and went on to become the pastry chef at Nick and Toni's restaurant in East Hampton, New York.
Today, as the mother of two children, and with formal pastry training and restaurant experience, she has made a career out of translating upscale food trends into easy recipes for the home baker. 
Her recipes have appeared in Bon Appétit, Cook's Illustrated, Metropolitan Home, Redbook, and the New York Times. She has appeared on Today and QVC and has been a spokesperson for Jif peanut butter and Pillsbury refrigerated cookie dough.
Lauren lives in Sag Harbor, New York, with her husband and two daughters. She blogs about local food and small-town life at sagharbordays.blogspot.com.
Cookbooks, etc