Laura Pensiero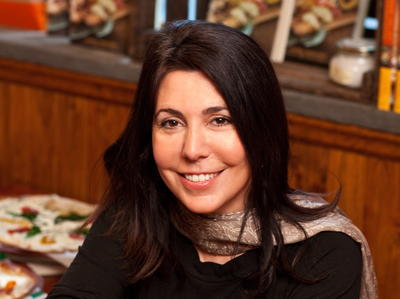 Did you know?
Laura says she wants to "help people eat healthily and above all, happily." In the fifth anniversary issue of O, Oprah Magazine she was named as one of the five most "gifted and giving" food professionals.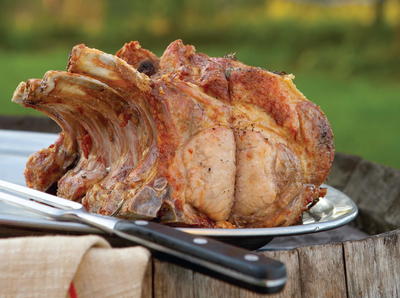 Laura's Featured Recipe
Lavender Pork Rib End Roast
Laura Pensiero is a restaurateur, chef, business owner, cookbook author, magazine writer and dietician. She has devoted her culinary life to celebrating the farmers and food from New York's Hudson Valley, and to promoting healthful eating.
Laura is the author of Hudson Valley Mediterranean: The Gigi Good Food Cookbook and The Strang Cancer Prevention Center Cookbook. She contributed recipes to the Da Fiore Cookbook and others.
She created Gigi Hudson Valley, a broad-based company dedicated to highlighting New York farmers and their products through her restaurant, Gigi Trattoria in Rhinebeck, New York; her café and store, Gigi Market in nearby Red Hook, features Hudson Valley products. She also has a line of Gigi-branded products.
A graduate of the French Culinary Institute and a registered dietician, Laura has worked with health-care institutions such as Memorial Sloan Kettering Cancer Center and Strang-Cornell Cancer Prevention Center. She is also a partner in and chef for Just Salad, developing menus and recipes for a rapidly expanding chain of healthful fast-food eateries with locations in New York City and Hong Kong.
Laura contributes to magazines such as O, Oprah Magazine, Prevention, Today's Diet and Nutrition, Real Simple, More, Fitness, Cooking Light and Chef Magazine.
Laura is a board member and educator for Healthy Children Healthy Futures, a national after-school child health program.
She lives in Red Hook, New York. Her website is http://www.gigihudsonvalley.com/