Laura Pazzaglia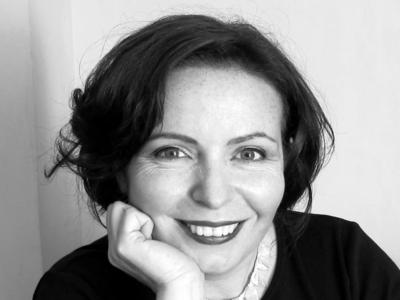 Did you know?
Pazzaglia has contributed her pressure cooker recipes and photographs to pressure cooker manufacturers for use in promotional material and recipe booklets, magazines, newspapers and websites.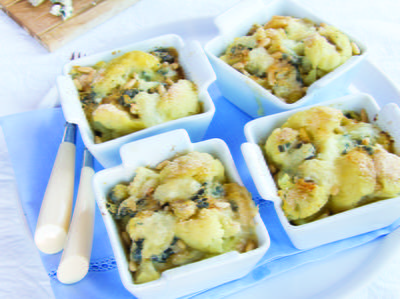 Laura's Featured Recipe
Cauliflower and Gorgonzola Gratin
Laura Pazzaglia is a pressure cooker and small appliance expert. She is the and founder of Hip Pressure Cooking, a website of pressure cooker recipes, reviews and tips.

Pazzaglia believes that if you can boil it, steam it or braise it...you can pressure cook it. She'll make a Tabasco sauce in the pressure cooker in a minute or a one pot meal with roast, potatoes and carrots in 20. Every recipe on the hip pressure cooking website includes step-by-step photographs and instructions for both stove top and electric pressure cookers.

Hip Pressure Cooking: Fresh, Fast & Flavorful is Pazzaglia's first cookbook. In it, she explains how ingredients react under pressure with easy-to-follow recipes with a minimum of prep. The book is filled with tips, techniques and detailed information on pressure cookery that has never been shared before- a must-have reference.

She worked with Adams Media to publish a book project The Everything Healthy Pressure Cooker in 2012. In it, she "healthyfies" the publisher's recipes by removing all packets, cans, and pouches and re-configures them to use only whole, fresh ingredients - she also added some reader favorites from her website.

A former IT project director in Silicon Valley, she now lives in Rome with her husband and two children. She moved from computer to kitchen technology after her first child was born, and needed a way to make healthier meals in less time. She has lived in four countries (U.K, Italy, U.S.A, and Austria), and speaks three languages (English, Italian and some German).



Cookbooks, etc