Kimberly Mathai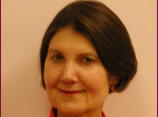 Did you know?
Kimberly has expertise in nutrition therapies for autism spectrum disorder, and has been published in theJournal of the American Dietetic Association on treating autistic children.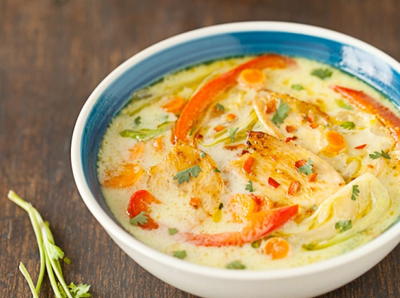 Kimberly's Featured Recipe
Thai Chicken Soup
Kimberly Mathai, RD, CDE, has helped hundreds of individuals, families and children with their nutrition needs for over a decade. Her private nutrition therapy practice is located in Seattle, Washington. She earned a master's degree in integrative nutrition from Bastyr University and completed her clinical training at Tulane University.
Kimberly is the author of The Cancer Lifeline Cookbook and a national presenter on the topic of nutrition and cancer. Through Cancer Lifeline, she teaches cooking and nutrition education classes at hospitals and cancer centers in Seattle.
As a certified diabetes educator, she counsels individuals and groups on diabetic nutrition. Kimberly has written chapters on adult nutrition and complementary therapies published in major nutrition textbooks used university nutrition and nursing programs. She mentors naturopathic students and nutrition degree students from Bastyr University in her private practice.
Cookbooks, etc