Kim Boyce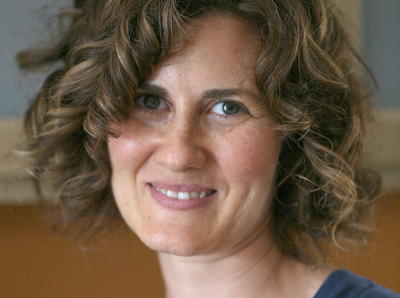 Did you know?
Kim finds that seasonal jams, compotes, and fruit butters bring out the complex flavors of whole-grain flours. This also appeals to her desire to cook with the seasons — as much as Southern California allows!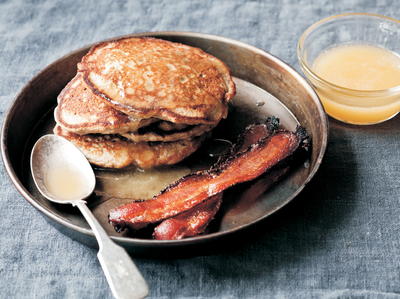 Kim's Featured Recipe
Pear and Buckwheat Pancakes
Kim Boyce is a cookbook author and former pastry chef. She is the author of Good to the Grain: Baking with Whole-Grain Flours.
When Kim left the professional kitchen to raise her family, she determined that she would bake at home with her kids and for her family and friends. The result is a book about baking with whole-grain flours. In it, she uses 12 different kinds of flour to create baked goods that are full bodied and full flavored.
Kim was a pastry chef at Spago and Campanile, two famed restaurants in Los Angeles. Her husband is currently a chef at Spago.
Kim has contributed to Bon Appétit magazine and the Los Angeles Times numerous times — and she has been profiled in both publications, too.
Kim, her husband, and two young daughters live in the Los Angeles area. Her website is http://web.me.com/kimboyce/Site/Welcome.html
Cookbooks, etc