Kenny Shopsin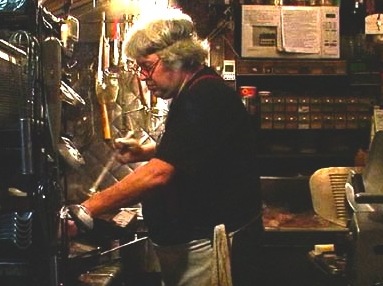 Did you know?
Shopsin's, opened for breakfast and lunch, has a wildly extensive menu, with dishes such as No! No!: 3 sliders on fries, tomato biryani gravy and Buddhaboy: fried brussel sprouts, haricot vert, gruyere. Among favorites are mac and cheese pancakes, served with hot sauce.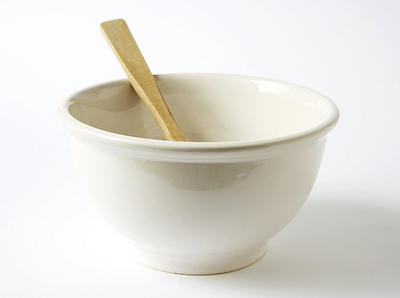 Kenny's Featured Recipe
Chicken Salad
Kenny Shopsin is a chef, restaurateur and cookbook author. He is the owner of Shopsin's, a diner that originally was located in New York's Greenwich Village and recently moved to the Essex Market, on Manhattan's Lower East Side.
Essex Market is a 70-year-old food market, originally established to give push-cart vendors a place to sell their wares when they were pushed off the streets in the early part of the 20th Century.
Kenny is the author of Eat Me: The Food and Philosophy of Kenny Shopsin. Kenny and his philosophy was also chronicled in the 2004 documentary film, I Like Killing Flies.
He is a self-taught chef who, unlike most restaurant owners, shuns publicity. Writing in the New Yorker magazine in 2002, Calvin Trillin described him as qualifying as "eccentric in a number of ways, but one of his views seems particularly strange to journalists who have had prolonged contact with proprietors of retail businesses in New York: he hates publicity." He also wrote that Shopsin's menu grew because "of what customers wanted or what Kenny was struck by in reading cookbooks or what new ingredient he happened across or what he figured out how to do as he taught himself to cook."

Kenny lives in Greenwich Village, New York. His website is www.shopsins.com/ and the website for the Essex Market is www.essexstreetmarket.com/.