Ken Haedrich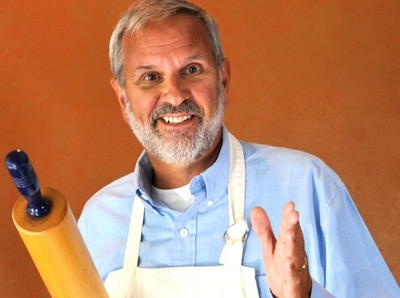 Did you know?
Ken self published his first books. Not only did he write and market them, he also printed and bound the books himself. He sold them from his pickup, driving the backroads of New England and hawking them door-to-door.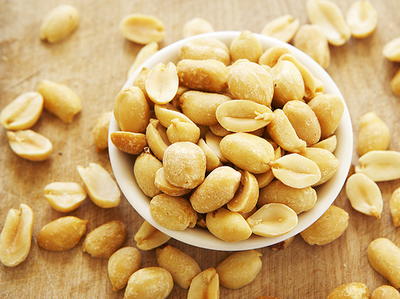 Ken's Featured Recipe
Frozen Apple and Peanut Butter Cloud Pie
Ken Haedrich is a veteran food journalist, cookbook author, and cooking teacher whose career with all-things-food spans 35 years. He credits his love for the written word and kitchen to his father - a serial apple pie maker - and his mother, "whose idea of a dysfunctional family," Ken once wrote, "was one that didn't have at least three desserts on hand at any given time."
A self-taught cook, Ken has written - to date - thirteen cookbooks and received numerous accolades for his work. His Home For The Holidays, first published in 1992, was a recipient of The Julia Child Cookbook Award. His bestselling Pie was chosen by Amazon as the best cookbook of the year in 2004 and named one of the top 7 baking books of the last 25 years by Cooking Light magazine. His most recent book - Comfort Food - has just been published by The Old Farmer's Almanac.
Ken has written hundreds of magazine articles and his credits include National Geographic Traveler, Real Simple, Bon Appetit, Better Homes & Gardens, Food & Wine, Yankee and dozens more.
Ken's love affair with baking has taken him online with the launch of his website The Pie Academy, where he teaches the nuts and bolts of pie making to novice and veteran pie makers alike. "The best part of what I do is teaching others how to bake," says Ken, "and The Pie Academy allows me to do this on a grand scale, in particular with online video." One of the cornerstones of The Pie Academy is his new video training course, The No-More-Tears Pie Pastry Course.
Ken started ThePieAcademy.com, which he's set up to help both novice and experienced pie makers become better bakers. 
When Ken isn't in the kitchen, he and his wife Bev enjoy exploring the Lowcountry of South Carolina, where they make their home.