Katie Lee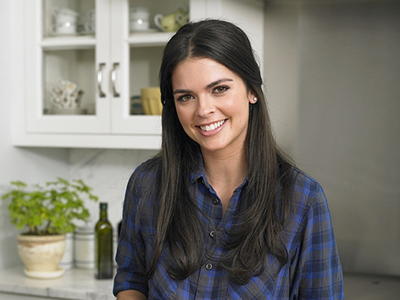 Did you know?
Outside of her culinary and literary adventures, Katie sits on the Celebrity Board for Feeding America and is an active support for 96 Elephants.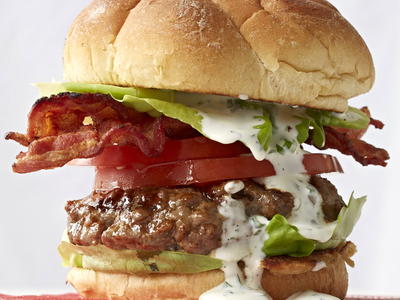 Katie's Featured Recipe
BLT Ranch Burgers
Katie Lee is a culinary personality and co-host on Food Network's show The Kitchen.

For Katie cooking wasn't just a hobby growing up it was a way of life. Raised in a modest, tight-knit West Virginia family, each evening centered around the dinner menu. Eager to get involved, Katie began cooking at the tender age of 4 under the guidance of her mentor Grandma Dora. Using fresh vegetables from her grandpa's garden and meat from the family's cattle and pig farms, she quickly learned the value of seasonal ingredients.

Katie's latest book Endless Summer Cookbook was released in Apil 2015. Her first cookbook, The Comfort Table, was released in 2008, soon followed by The Comfort Table: Recipes for Everyday Occasions (2009). In addition to her cookbooks, she published her first novel, Groundswell, in 2011.

When not working or volunteering, she enjoys surfing, traveling and playing with her pug, Fionula. She resides in the Hamptons and Tribeca. Website: http://katieleehome.com.
Latest Recipes





(2 Votes)
Cookbooks, etc