Kathy Gunst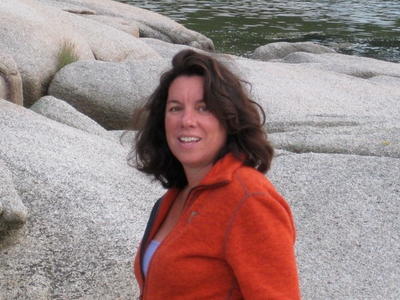 Did you know?
Says Kathy: "What I truly love is a good salad picked fresh from my garden….Or how about an organically-raised chicken…roasted hot until crisp on the outside with meat so tender and juicy it practially falls off the bone."
Kathy's Featured Recipe
Kathy Gunst is a food writer and author of 14 cookbooks. Her latest is Notes from a Maine Kitchen. Kathy is currently working on a book about soups, and made a series of videos for Craftsy on the basics of soup making as well as some sophisticated twists. 
She also wrote Relax, Company's Coming; The Parenting Cookbook; Lundy's; Roasting; Leftovers; and Condiments. She coauthored six books with Stonewall Kitchen's founders, Jonathan King and Jim Stott. These books are Stonewall Kitchen Breakfast; Stonewall Kitchen Appetizers; Stonewall Kitchen Grilling; Stonewall Kitchen Winter Celebrations; Stonewall Kitchen Favorites; and Stonewall Kitchen Harvest.
The straightforward titles of her books speak to her approach to cooking, which she says is "Simple. Fresh."
Kathy is the resident chef for WBUR radio's award-winning program, Here and Now. The show is broadcast on more than 170 public radio stations nationwide. Her radio work has earned her two James Beard award nominations.
She writes for a number of publications, such as Bon Appetit; the New York Times; O, the Oprah Magazine; Culture; Better Homes and Garden; Food & Wine; and more. She was a contributing editor to Parenting Magazine for 15 years and has written locally for the Portland Phoenix, Maine Times, Accent, and Taste magazines. 
Kathy is part of Michele Obama's "Let's Move" initiative and was invited to the White House in the spring of 2010 for a kick-off meeting. She has since adopted Central School Elementary in South Berwick, Maine, and is working with first, second, and third graders to help them learn to eat more healthfully through cooking classes, nutrition classes and a school garden.
Kathy and her husband live in South Berwick, Maine. Her website is http://www.kathygunst.com/
Her soup making videos are available on Craftsy.