Kate Zuckerman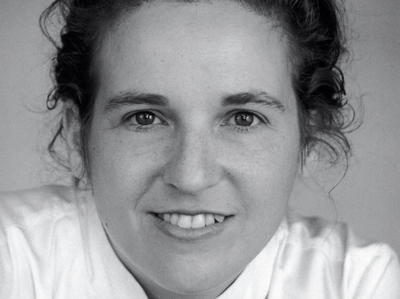 Did you know?
The New York Times described Kate's desserts at Chanterelle as "life-changing experiences." The desserts feature fresh, seasonal ingredients and demonstrate clean design with textural contrasts.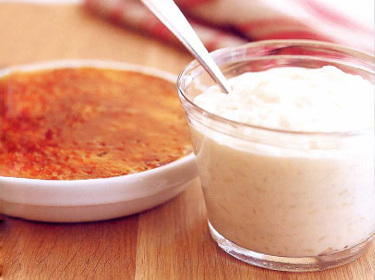 Kate's Featured Recipe
Creamy Coconut Cardamom Rice Pudding
Kate Zuckerman was the pastry chef for New York's Chanterelle Restaurant from 1999 until 2008. She says she believes in simple, pure, and complementary flavors, and taking full advantage of the seasons.
She is the author of The Sweet Life: Desserts from Chanterelle. The book offers tips on how to best use all five senses to produce great desserts.
Says Kate: "My desserts are derived from my experiences with food throughout my life. What may seem like a complicated, plated dessert is often a dressed-up version of a simple pleasure from my past. I cannot forget the rice pudding I had in India; I love to stroll through orchards at the peak of fall and pick and crunch down on a Macoun apple; I cannot get the scent of a ripening guava out of my head; I must watch and smell a golden quince as it cooks and transforms itself into an aromatic compote with a lustrous rose color. These sensual and gastronomic experiences drive my conception of a tart, cake or crème."
Kate was named one of the Ten Best Pastry Chefs in America by Pastry Art & Design and Chocolatier magazines in 2005.
Before she went to work at Chanterelle, Kate worked at Picholine in New York and Firefly in San Francisco. She apprenticed under Lydia Shire at Biba and Rick Katz at The Bentonwood Bakery, both in Boston. She subsequently worked in the kitchens in San Francisco, Paris, and New York. She holds a degree in cultural anthropology from Princeton.
Kate lives in New York and her website is www.katezuckerman.com/
Cookbooks, etc