Karen Bussen
Did you know?
Karen left her native Ohio at the age of 17. She found work as a magician's assistant on a cruise ship before making her home in New York City.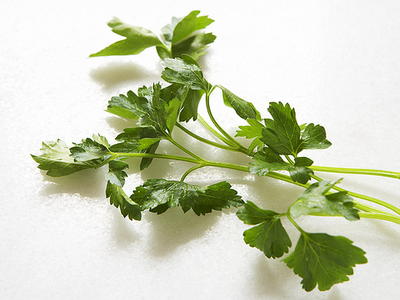 Karen's Featured Recipe
Parsley Couscous
Karen Bussen is an entertaining expert and author of a series of books on the subject called Simple Stunning.
Her books include Simple Stunning Parties At Home; Simple Stunning Weddings; Simple Stunning Bride; Simple Stunning Wedding Organizer; Simple Stunning Wedding Flowers; and Simple Stuffing Wedding Showers
Karen's philosophy is encapsulated in her mantra: "Less waste, more taste." She encourages everyone to entertain as often as they can. "When the opportunity for celebrating knocks, answer the door and offer it some champagne," she suggests.
When Karen arrived in New York, she went to work for restaurateur Danny Meyer, where she fine-tuned her knowledge of food, wine, and hospitality. She also styled flowers for Chef Rocco DiSpirito.
She opened her company, Simple Stunning, in 2000. She produces events throughout the year and is also a member of David's Bridal Style Council, a contributor to The Daily Meal, and has launched a line of destination wedding packages for Jamaica's Grand Palladium Resorts.
She has appeared on The Today Show, LX-New York, Bloomberg TV, the CBS Early Show, and Martha Stewart's Morning Living on Sirius XM Radio.
Karen lives in New York City. Her website is karenbussen.com
Cookbooks, etc