Julie Hasson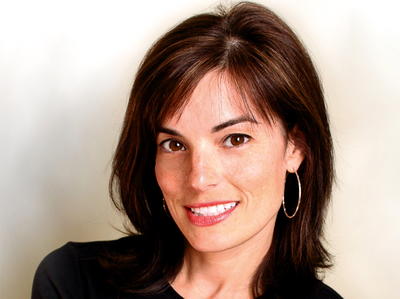 Did you know?
Julie wrote a column for her junior high school newspaper in which she shared recipes for chocolate chip cookies and healthful smoothies. Today she bakes indulgent chocolate desserts and champions vegan cooking.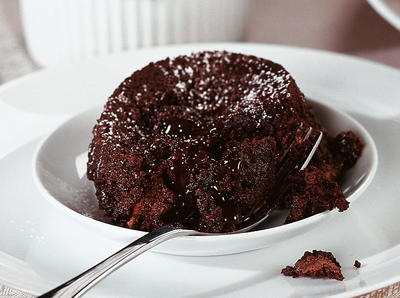 Julie's Featured Recipe
Little Chocolate Cakes
There is very little that Julie Hasson does not do, or has not done, when it comes to cooking and baking. She is a recipe developer, cookbook author, television and internet host and a cooking instructor for The Cancer Project. She has been a caterer, pastry chef, and food writer.
After attending cooking school in Los Angeles, she worked at the famed Patina restaurant before she and her husband Jay opened a bakery in L.A. called Baby Cakes, supplying coffee houses and restaurants with biscotti, cakes, cookies and specialty desserts. Later the couple operated a catering company for six years in Boise, Idaho, and now live and work in Oregon.
Julie has contributed recipes and articles to Bon Appétit, Cooking Light, Vegetarian Times and Family Fun Magazine, as well as to Internet websites and newspapers. She is the author of six cookbooks: Vegan Pizza: 50 Cheesy, Crispy, Healthy, Recipes; The Complete Book of Pies: 200 Recipes from Sweet to Savory; 125 Best Cupcake Recipes; 300 Best Chocolate Recipes; 125 Best Chocolate Chip Recipes; and 125 Best Chocolate Recipes. 125 Best Chocolate Chip Recipes won the Gourmand Award in 2003 for Best Chocolate Book in the English language.
Julie is the entertaining editor on the morning show Better (Meredith Corporation), and appears on-air several times a month. She is also the host of the highly acclaimed Internet cooking show, Everyday Dish.
Julie has developed recipes on a large scale for her own bakery, distributing award-winning products to grocery chains, famed coffee shops and celebrity clients. From her commercial baking practices and catering experiences, she developed her own distinct style of keeping things simple.
"I adore chocolate in any shape or form," she says. "Whether it's bittersweet, semisweet, milk or white, I love them all….I have mountains of it in my kitchen and I bake with it almost daily. To be honest, I wouldn't dream of showing up to a meeting or dinner party without some chocolate goodie in hand.
"From years of commercial baking, I have learned to streamline my recipes. Without sacrificing taste or flavor, I take them to their basic form, eliminating the intimidation factor," she adds. In 2013, Julie launched Julie's Originals a line of gluten free baking mixes.
Julie's website is www.juliehasson.com. Everyday Dish's website is www.everydaydish.tv.