Julia M Usher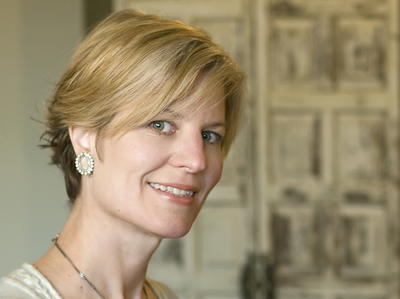 Did you know?
Prior to beginning her career in food, Julia worked as nuclear reactor systems engineer for General Electric, as a management consultant for Bain & Company, and in marketing research for industries ranging from pharmaceuticals to industrial design.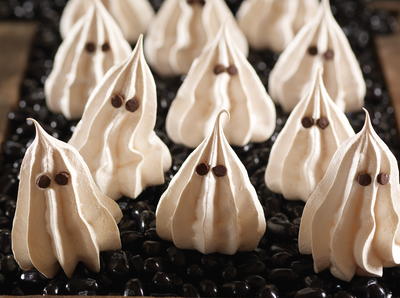 Julia M's Featured Recipe
Friendly Ghosts
Julia is a celebrated pastry chef and food writer. She is the author of two cookbooks: Cookie Swap: Creative Treats to Share Throughout the Year, and Ultimate Cookies.
After graduating from The Cambridge School of Culinary Arts, Julia made her mark on the food world as a wedding cake decorator and pastry chef. Her desserts have since appeared at the James Beard House and in the pages of Vera Wang on Weddings, Pastry Art & Design, Modern Bride, and Elegant Bride, among others.
Julia now pours her passion for sweets into food writing and styling for a number of local, regional, and national magazines. She is Contributing Editor at Dessert Professional (formerly Chocolatier) and a 2008 James Beard-nominee for her monthly column Prep School in St. Louis-based Sauce magazine. In recent years, her work has appeared in Bon Appétit, Fine Cooking, Better Homes and Gardens, Yankee, and Gastronomica. In 2013, Julia was named Cookier of the Year by Cake Masters magazine.
In addition to serving the President of the International Association of Culinary Professionals, Julia is a three-time President and two-time Program Chair of the St. Louis Culinary Society, and a founding member of the St. Louis chapter of Les Dames d' Escoffier International.
Julia is also the founder of the world's largest online cookie decorating community, Cookie Connection. She travels extensively throughout the world to teach cookie decorating and also spreads her love of this craft on her YouTube channel. Visit her website: http://www.juliausher.com/
Cookbooks, etc