Judy Rodgers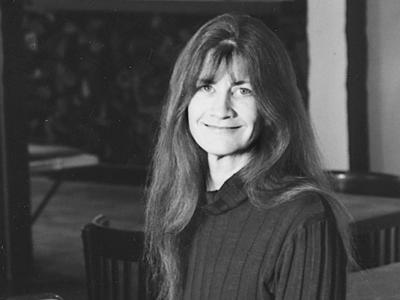 Did you know?
Judy was inspired by the provenance of food and by her own tastes, always cooking what she herself loved. Her best advice was to "always cook with heart."
Judy's Featured Recipe
Judy Rodgers was chef-partner at Zuni Café in San Francisco, and a pioneer of simple and casual American fare based on traditional French and Italian cuisines.
She authored The Zuni Café Cookbook: A Compendium of Recipes and Cooking Lessons from San Francisco's Beloved Restaurant. She is also one of the featured chefs in Becoming a Chef: With Recipes and Reflections from America's Leading Chefs by Andrew Dorenburg and Karen Page, 2003.
Born in St. Louis, Judy moved to California to study art history at Stanford University in Palo Alto. As it was, she had already been exposed to the glories of food when, as a 16-year-old, she had traveled to France as an exchange student and found herself living and working with the famed Troisgros family, owners of the three-star restaurant in Roanne.
When Judy finished college, she considered going to law school, but after a dinner at Chez Panisse in Berkeley, she shared some of her Troisgros recipes with Alice Waters. Alice suggested that Judy cook at the restaurant with her for a couple of days and then offered her a position as lunch chef. From there, Judy was hired to open the Union Hotel, a restaurant in Benicia, California. In 1987, she became the chef at Zuni Café, where she remained for over 25 years as chef-owner. In 2004, Judy was named outstanding chef by the James Beard Foundation.
Judy Rodgers died in December 2013.