Judith Choate
Did you know?
Judie has written or coauthored more than 80 books. She still has time to develop food products and consult with restaurants.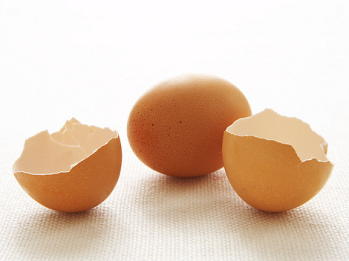 Judith's Featured Recipe
Baked Alaska
Judith Choate is a writer, chef and pioneer in the promotion of American food. She owned and operated a retail bakery, food shop and catering business called Mom's Meals, Inc. in New York until 1985. Since, she has worked in the field of menu and restaurant development as a consultant for companies such as Heinz, national restaurant chains, small airlines and health food shops. Additionally, Judie has worked as a project and recipe developer and food stylist for companies as diverse as Perdue Foods, Inc. and McCann's Irish Oatmeal.
Among Judie's many books are The Gift Giver's Cookbook, Hot!, Great American Pie Book, named one of the best cookbooks of the year by People Magazine, and The Ubiquitous Shrimp.
Judie was Dean Fearing's collaborator on the two Mansion on Turtle Creek cookbooks as well as writer/editor for Arlene Feltman Sailhac's DeGustibus at Macy's cookbook series. Among her many other efforts are Rebecca Woods' The Splendid Grain, which won both the IACP and James Beard awards for best cookbook of the year; Charlie Palmer's Great American Food, Casual Cooking and The Art of Aureole. The most recent book under her own name is A Reader's Cookbook for Red Rock Press and 2011 will present Fundamentals of Bread Baking for The French Culinary Institute, Milk and Cookies for Chef Tina Casaceli, The Best Little Book of Preserves and Pickles for Red Rock Press, and a book for Shinsei Restaurant.
Books published in 2006 were New American Kitchen Classics featuring second-day dishes with Chef David Burke, Cooking at Molyvos with Chef Jim Botsacos, Twenty Five Years at DeGustibus at Macy's with Arlene Feltman Sailhac. Books published in 2007-08 are Fundamentals of Classic French Cooking for The French Culinary Institute, winner of the 2008 James Beard Foundation award for best professional cookbook; Welcome to Michael's with Michael McCarty, A Year in Chocolate with Chef Jacques Torres, and Dining at Delmonico's for Delmonico's restaurant. In 2009, Fundamentals of Classic French Pastry for The French Culinary Institute and Cooking For a Vegan Life with Chef Michael Wafelbakker.
In addition, through her company, Custom Cuisine, Judie works as a consultant in product development, most specifically creating lines (both recipes and actual production) of restaurant-quality specialty food products and entrées for commercial distribution as well as in marketing, restaurant development, and culinary presentations. In this capacity, she has been consultant to such internationally-known chefs as Charlie Trotter, David Burke, and Charlie Palmer as well as to companies such as Heinz, Starbucks and Costco.
She is also at work on projects of her own with her husband, photographer Steve Pool. Judie and Steve live in New York state. Their website is